11 Book Associations, Including ABA, BISG, IBPA, Partner on Health Insurance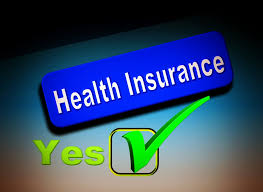 Eleven book industry associations have launched the Book Industry Health Insurance Partnership (BIHIP), an alliance with Lighthouse Insurance Group (LIG) Solutions that is designed to provide members of the associations a choice of health insurance options. These include ACA-compliant major medical, Medicare/supplements, short term policies, vision, dental, critical care and supplemental coverage, as well as small group/Health Reimbursement Arrangements (HRAs).
The associations include the American Booksellers Association, American Society for Indexing, Authors Guild, Book Industry Study Group, Graphic Artists Guild, Horror Writers Association, Independent Book Publishers Association, Novelists Inc., Romance Writers of America, Science Fiction and Fantasy Writers of America, and Western Writers of America.
The plan offers coverage to a wide group of people, including association staff and their immediate families; individual members and their immediate families; business owners and their W-2 employees; 1099 employees/independent contractors; and association volunteers.
BIHIP was established in April 2018 during a meeting of the Book Industry Study Group's Association Advisory Council (BAAC), a gathering of various associations serving many parts of the book publishing industry. During the 2018 meeting, Kent Watson, then executive director of PubWest, proposed that BAAC evaluate the feasibility of providing healthcare coverage to the various associations' members. BAAC chair Angela Bole, CEO of the Independent Book Publishers Association, took on the challenge, gathering a group that at times included more than 20 associations.
Because of the complexity of healthcare in the U.S., a lot of work has been necessary to come up with a plan, participants reported. For more than two years, BIHIP collaborated to evaluate alternatives, seek out options and potential partners, and create a final agreement that would provide members of BIHIP with the extensive knowledge of the health insurance market needed to help them navigate the array of insurance options. On June 10, 10 associations finalized the agreement with LIG Solutions with a launch date planned for later in the summer. Since then, Romance Writers of America has joined the coalition.
Participants in the process noted that the effort has worked out well despite significant differences between the associations, some of which are made up of individual members, while others represent smaller companies. In addition, the creation of BIHIP showed that by working together and collaboratively and with dedicated leadership, the book industry can tackle big problems even when it takes several years.
The Book Industry Study Group serves as principal point of contact on behalf of all for communications with LIG regarding the partnership. For more information, contact BISG executive director Brian O'Leary via e-mail or reach all coalition members directly via e-mail.
---
---