James Daunt: 'Amazon Is a Seller of Books; Indies, B&N Are Booksellers'
"I only have ever been a bookseller. Retailers are specialists--the successful ones tend to be. Amazon is not a bookseller, it's a seller of books and there's a distinction between the two. If you know what you want, of course it's exponentially easy to get a book from Amazon. But that isn't what a bookstore does. The two of us, libraries and bookstores, you are completely able to go at your own pace to discover books, and the serendipity of that discovery is a very different experience. That comes naturally to independent bookstores and that's why the people who are there are of central and overriding importance...
"The independents are just really, really good in the United States, and that's where my heart lies. When you're trying to curate a relatively small space, you have created something very magical. There's no one secret there. Each of them has their own secret sauce. I just have to come up with that for hundreds of stores."
---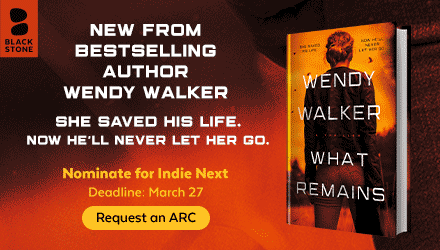 ---