BookIt Nook Opens in Poulsbo, Wash.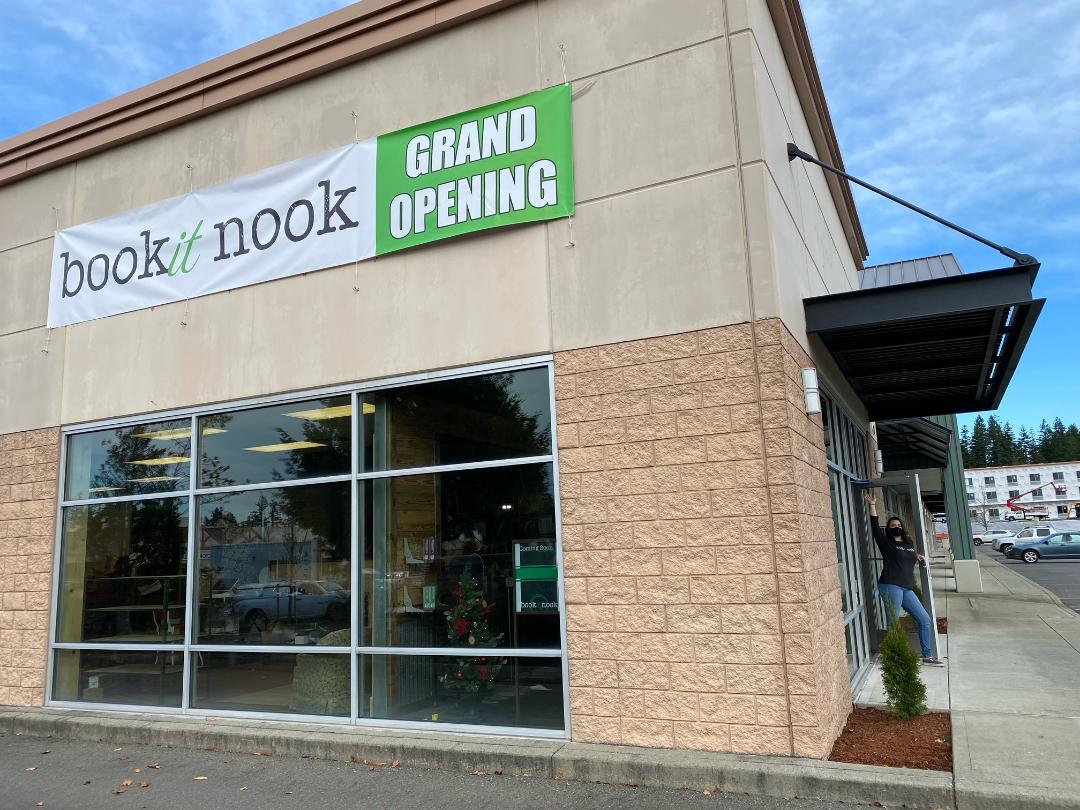 BookIt Nook, an independent bookstore in Poulsbo, Wash., held its official grand opening this weekend. The store has around 2,000 square feet of selling space and carries general-interest books for children, teens and adults. BookIt Nook also offers a variety of non-book items, including tea, art and gifts.
Owner Jenna DeTrapani said the store will focus on promoting books and other products by people of color, LGBTQ+ authors and independent artists. DeTrapani plans eventually to carry used books as well, but those plans are on hold due to the pandemic. She expects to start buying used books from community members in late 2021.
The store has a drive-thru window, and once BookIt Nook's website goes live later this month, customers will be able to place orders online and then pick up their titles without leaving their vehicles. DeTrapani and her team have already set up a quick-service counter, allowing for easier checkout and order pick-up.
Standing: (l.-r.) booksellers Taylor Sather, Jackie Fix and Deb Beddoe, with (front) owner Jenna DeTrapani.
DeTrapani has lived in Poulsbo--often called "Little Norway"--for about five years. She has a background in marketing and in bookselling, having been the children's buyer and store manager at Eagle Harbor Book Co. in Bainbridge Island. She called Poulsbo a "quaint tourist destination," adding that the year-round community is very well-read. And though there are two other indies in Poulsbo already, they are both located in the city's downtown, while BookIt Nook is located on the "fringes" of the city, near the local community college and the site of a planned hotel and events center.
The store's opening weekend went "above and beyond" expectations, DeTrapani continued, and visitors have responded quite positively. She and her team have also been pleased that visitors are following all Covid-19 safety precautions.
On the subject of the store's logo, which features the ouroboros symbol of a snake eating its own tail, DeTrapani explained that for many readers, every book is like living a new life again and again, hence the ouroboros.
---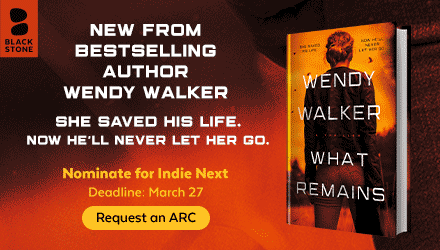 ---