Grand Opening: Watershed Books & Literary Arts Center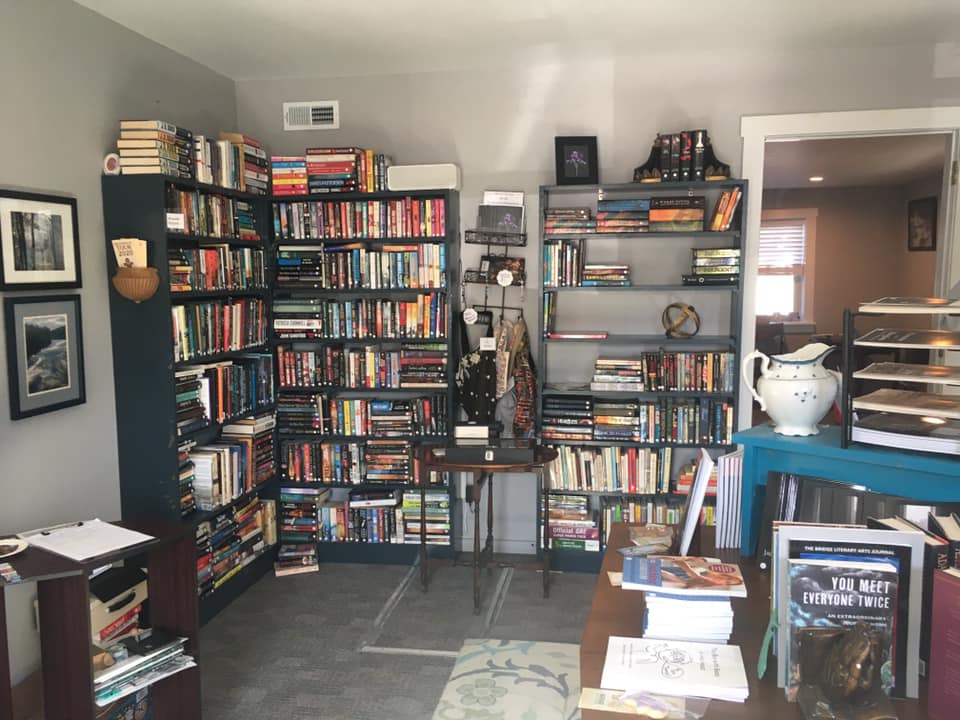 Watershed Books & Literary Arts Center, offering new and used titles, hosted its grand opening Friday at 108 Main Street in Brookville, Pa. The center is run by the Watershed Journal, a nonprofit literary organization.
"We've been working for over a month to get this place ready for our ever-growing literary community with thousands of books, cozy furnishings, and a bunch of little 'extras' to make Watershed Books feel like home to both readers and writers," noted Watershed Journal executive editor Jessica Weible and managing editor Sarah Rossey in a Facebook post. "But what makes Watershed Books even more impressive is to know that when you walk through our door and look around, everything that you see has been donated by members of our community. We don't take this lightly. In fact, we feel even more responsibility to pursue our mission to empower and elevate regional authorship in the western Pennsylvania Wilds."
Weible recently told Explore Jefferson: "When we first had the idea for Watershed Books, we decided to reach out to our network of supporters and see if it was something they wanted to happen. The way that our sponsors, submitters, and readers have rallied behind the effort to open Watershed Books has been amazing."
Rossey added: "The literary scene in our region has been growing wider and deeper, and we are honored to establish a literary arts center in the midst of this fervor. The unique perspective and enthusiasm in those who choose to make their home here is matched earnestly by our communal support for each other's voices. With workshops, seminars, writing and reading groups, and more, we aim to feed and foster our storytellers in meaningful and lasting ways."
---
---