Blacksburg Books Arriving in Va. Later This Month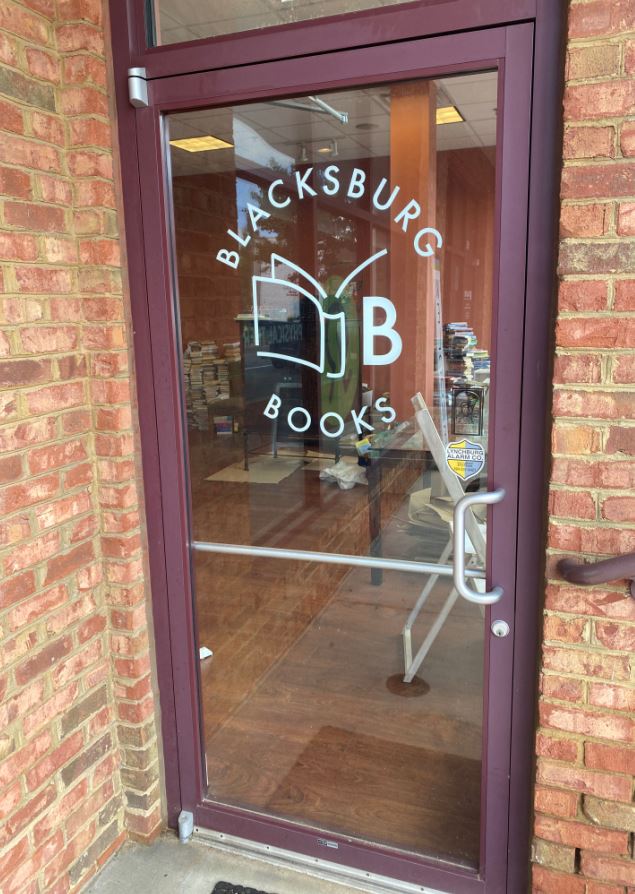 Laurie Kelly and Ellen Woodall are bringing a new and used independent bookstore called Blacksburg Books to Blacksburg, Va., later this month. The roughly 1,200-square-foot store will sell books for all ages, along with coffee, snacks and a variety of gift items.
Woodall, who will run the store, explained that while neither she nor Kelly have prior experience in bookselling, both are avid readers, and Kelly has dreamed of opening a store for years. After a neighbor of hers died, Kelly came into a "large number of books," which she took "as a sign" that it was time to "do the dream." Woodall described herself as an "aging punk rocker" who has "settled into gardening, reading and cooking," and she was teaching cooking classes at a kitchen store when she and Kelly met. From the start it "seemed like a great match."
At that point, Woodall continued, Kelly had already found a space and was looking for someone to run the store. The original plan was to start out with all used books, but so many people in the Blacksburg community wanted new titles that Woodall and Kelly started ordering them right away. The overall inventory split will probably be about 50% used and 50% new, and while the store will be general interest, there will be a large children's area and a strong literary fiction section. Woodall noted: "I go hard on literary fiction."
They've also sourced merchandise and food items from a variety of local businesses, many of which do not have permanent storefronts. Blacksburg Books' coffee will come from a local coffee maker, its baked goods from a local bakery, and jewelry and candles from local artisans. Woodall added that she was very excited about selling some "fantastic locally made chocolates."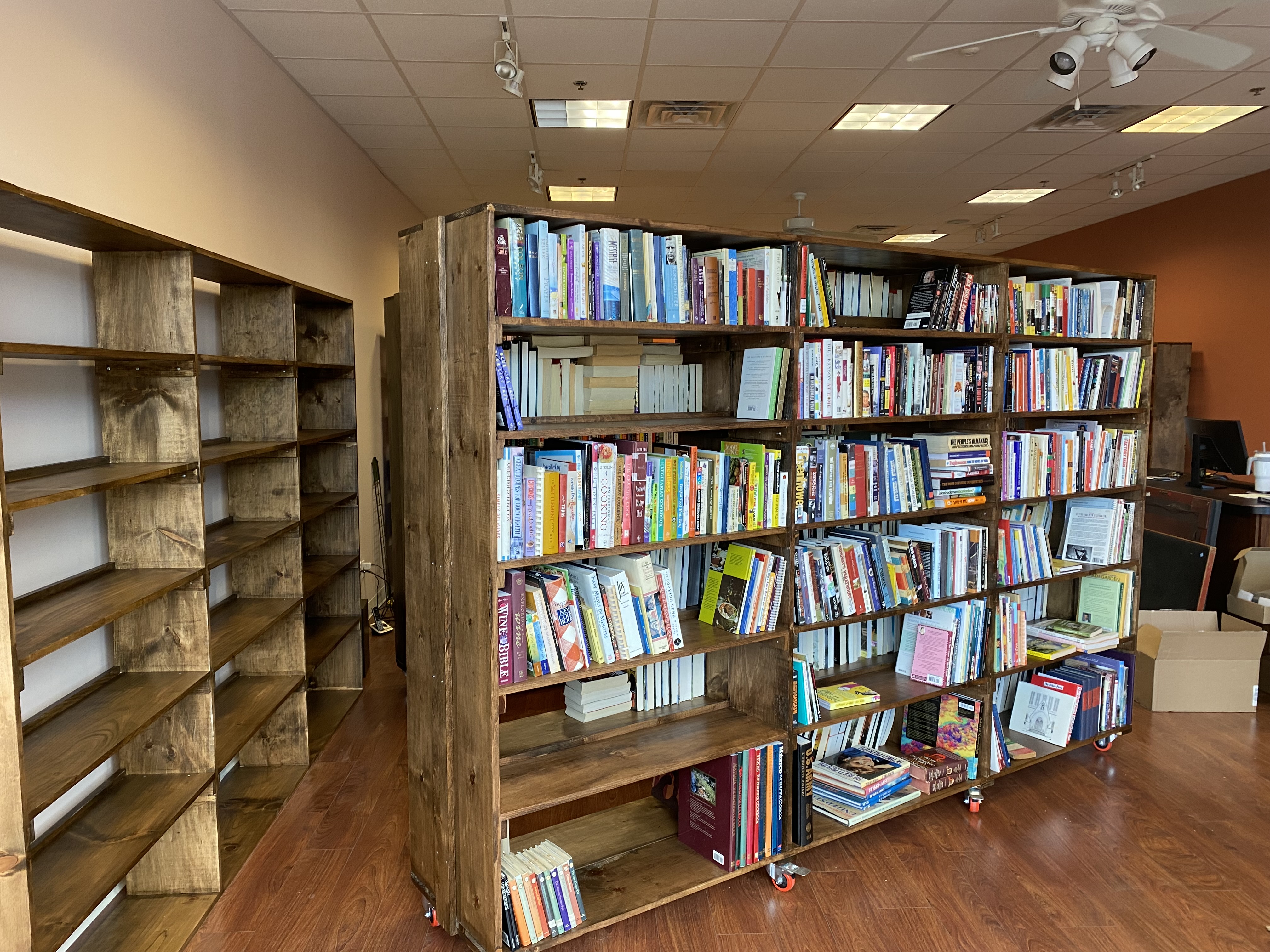 Blacksburg Books in progress
Blacksburg Books resides in a space that previously housed a clothing store. The dividers between what were once dressing rooms have been removed to create the children's section. The store's shelves have all been assembled by Kelly, Woodall and their husbands, and feature rollers on the bottom. She remarked that they were "particularly proud" of the shelves.
Woodall said the store does not have a kitchen, but there will be seating for customers who want to grab a drink or snack and sit down with a book. All food items will be prepackaged, and they've committed to not having any single-use plastic in the store. Woodall added that if they expand someday, alcoholic beverages might be a possibility.
Woodall said their first event will be the store's grand opening later this month. They'll take that opportunity to start a community poetry project in which they choose a topic every week and invite customers to write a few lines of poetry about that subject in an open notebook at the store. Then they'll "consolidate" those lines of poetry into a single poem that will appear in the next store newsletter. Beyond the grand opening, Woodall and Kelly already have some local authors lined up for author nights and they'd love to host book clubs, holiday parties and children's storytimes.
So far Kelly and Woodall have received "nothing but positive feedback," and community members have been "so supportive and excited." --Alex Mutter
---

---