Maine Indies Help School Library After Fire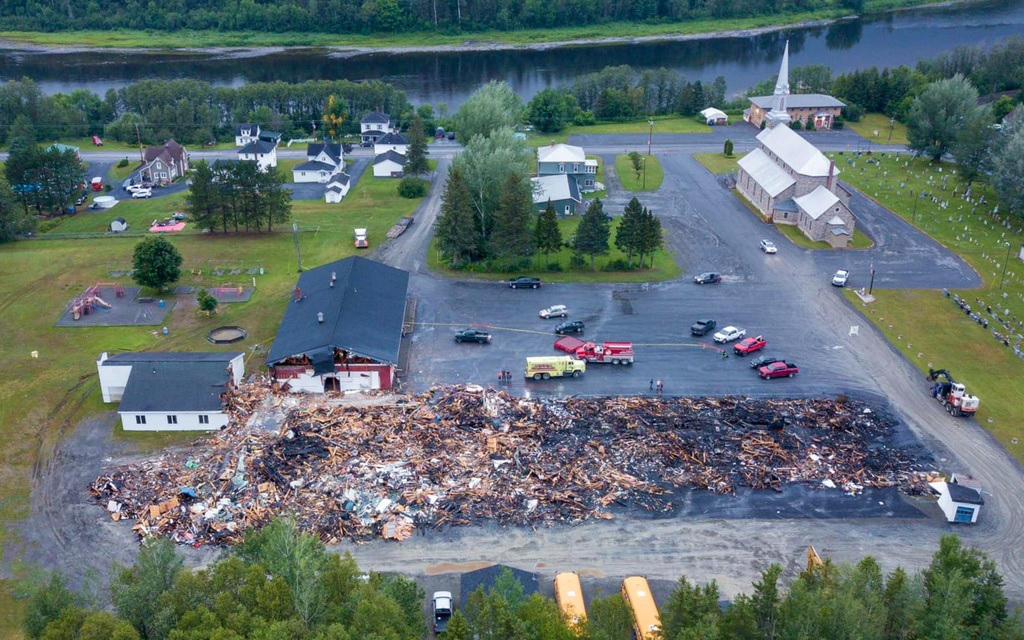 Independent bookstores Print: A Bookstore in Portland, Maine, and Bogan Books in Fort Kent, Maine, are among the businesses, authors and literary groups helping an elementary school in northern Maine rebuild its library after a devastating fire, the Portland Press Herald reported.
On July 25 a fire broke out in Dr. Levesque Elementary School in Frenchville, a small town not far from the Canadian border, destroying the building, along with the library's entire collection of some 9,500 books. Tracie Boucher, the school's librarian, first went to author Lynn Plourde for help.
Plourde, a Maine author who had visited the school, agreed to donate books and started wondering how else she could help. It was Plourde who reached out to Stephanie Heinz, Print's children's manager and community coordinator, about donating books to the school. Boucher gave Heinz a list of the store's most-needed books, which Heinz then posted on the bookstore's website.
Customers purchased all of the books on that initial wishlist in just over 24 hours, Heinz said. She has stayed in touch with Boucher about creating another wishlist, but in the meantime Print is taking direct monetary donations for the school. All money raised will be used to help rebuild the elementary school.
"I think one of the biggest things about independent bookstores is we rely so much on community support and therefore I think it's even more important that bookstores show we are investing back in our community as well," Heinz told the Press Herald. "When I heard about this opportunity I just wanted to do what we could."
Bogan Books, meanwhile, is selling gift certificates that will be given to teachers at Levesque Elementary. Heidi Carter, owner of Bogan Books, said the store has collected roughly $3,000 in donations as of Tuesday, and the store is matching 20¢ for every dollar donated.
"People often go out and buy the books they like and donate that," explained Carter. "The school needs books, but not like 100 copies of the same title. This way we can work with [Boucher] and the teachers to fill their shelves with the books they need for their students."
Boucher noted that the school's 140 students will be moving to other area schools for the immediate future, and she'll be setting up elementary school seating at the Wisdom Middle/High School library. She added that the school has been overwhelmed by the influx of support.
---

---