AAP: June Sales Flat; First Half of 2021 Up 18.1%
Total net book sales in June in the U.S. rose 0.2%, to $1.2 billion, compared to June 2020, representing sales of 1,358 publishers and distributed clients as reported to the Association of American Publishers. June 2020 was the third full month reflecting lockdowns in response to the Covid-19 pandemic. For the year to date, total net sales rose 18.1%, to $6.3 billion.
Trade sales fell 8%, to $638.5 million, in June, but for the first six months of the year rose 17%, to $4.1 billion.
Sales by category in June 2021 compared to June 2020: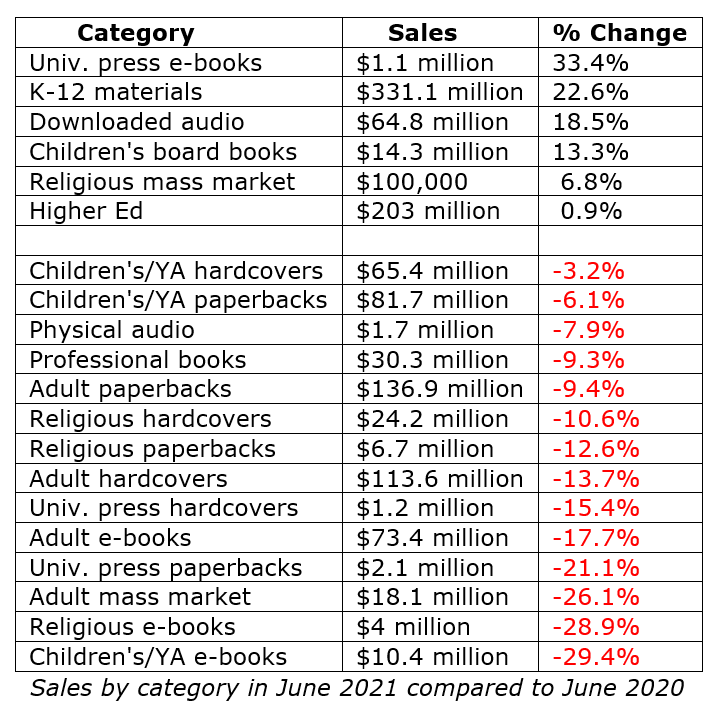 ---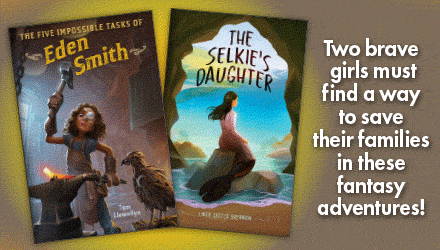 ---