Nobel Literature Prize Awarded to Abdulrazak Gurnah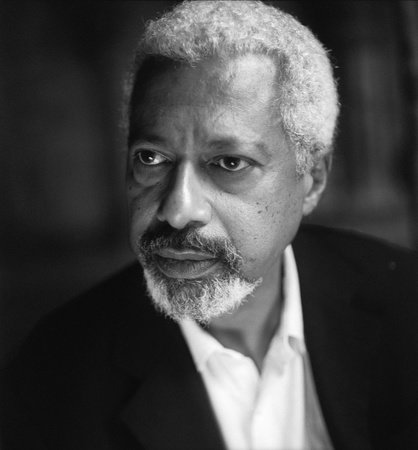 Abdulrazak Gurnah
Tanzanian writer Abdulrazak Gurnah, who lives in England, has won the 2021 Nobel Prize for Literature. The Swedish Academy cited Gurnah for "his uncompromising and compassionate penetration of the effects of colonialism and the fate of the refugee in the gulf between cultures and continents."
Gurnah is the author of 10 novels and a range of short stories. Among his novels, Paradise was shortlisted for both the Booker and the Whitbread Prizes; By the Sea was longlisted for the Booker Prize and shortlisted for the Los Angeles Times Book Prize; and Desertion was shortlisted for the Commonwealth Prize. Several of his recent titles are available in the U.S. from Bloomsbury USA, including The Last Gift (reviewed by Shelf Awareness in 2014).
Until his recent retirement, Gurnah was Professor of English and Postcolonial Literatures at the University of Kent in Canterbury, focusing on writers such as Wole Soyinka, Ngũgĩ wa Thiong'o and Salman Rushdie.
Gurnah was born on the island of Zanzibar in 1948, which after independence from Britain in 1963 underwent a revolution and unification with Tanganyika to become Tanzania. During the revolution, citizens of Arab origin were persecuted, and Gurnah fled to Britain.
"The theme of the refugee's disruption runs throughout his work," the Swedish Academy wrote. "He began writing as a 21-year-old in English exile, and even though Swahili was his first language, English became his literary tool. He has said that in Zanzibar, his access to literature in Swahili was virtually nil and his earliest writing could not strictly be counted as literature. Arabic and Persian poetry, especially The Arabian Nights, were an early and significant wellspring for him, as were the Quran's surahs. But the English-language tradition, from Shakespeare to V. S. Naipaul, would especially mark his work. That said, it must be stressed that he consciously breaks with convention, upending the colonial perspective to highlight that of the indigenous populations....
"In all his work, Gurnah has striven to avoid the ubiquitous nostalgia for a more pristine pre-colonial Africa. His own background is a culturally diversified island in the Indian Ocean, with a history of slave trade and various forms of oppression under a number of colonial powers--Portuguese, Indian, Arab, German and British--and with trade connections with the entire world. Zanzibar was a cosmopolitan society before globalisation....
"Gurnah's dedication to truth and his aversion to simplification are striking. This can make him bleak and uncompromising, at the same time as he follows the fates of individuals with great compassion and unbending commitment. His novels recoil from stereotypical descriptions and open our gaze to a culturally diversified East Africa unfamiliar to many in other parts of the world. In Gurnah's literary universe, everything is shifting--memories, names, identities. This is probably because his project cannot reach completion in any definitive sense. An unending exploration driven by intellectual passion is present in all his books, and equally prominent now, in Afterlives, as when he began writing as a 21-year-old refugee."
---

---