New Tattered Cover Location Opening in Westminster, Colo.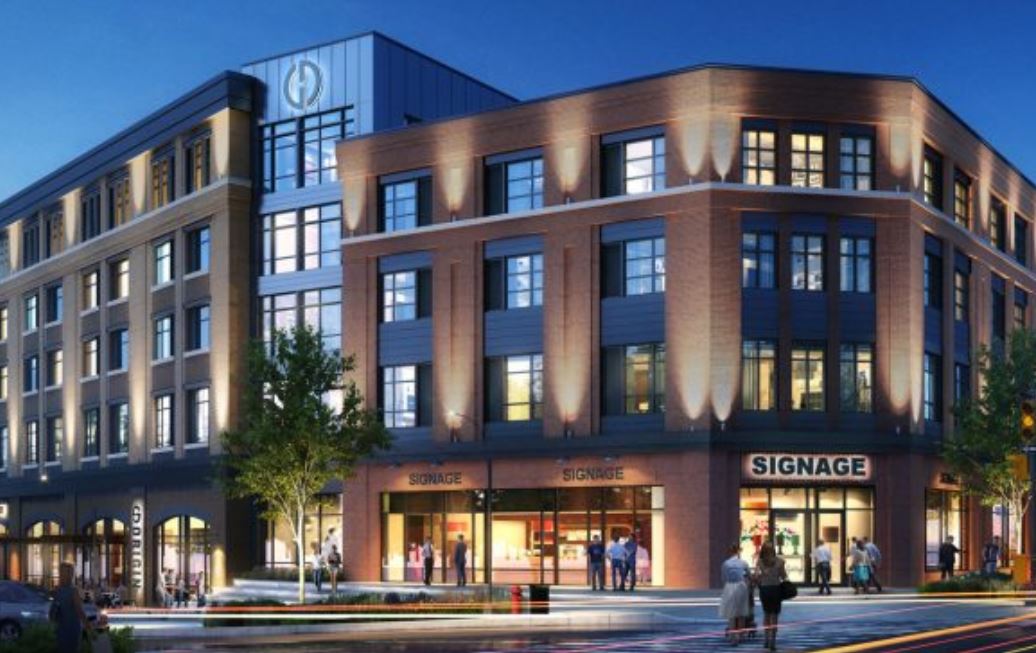 Rendering of the new Origin Hotel/Tattered Cover coming to Westminster, Colo.
A new Tattered Cover Book Store location will open in Westminster, Colo., a suburb northwest of Denver, this week, the Denver Gazette reported.
The new store has been in the works since 2019 and resides in the same building as the Origin Hotel. It features the Best Sellers Bar, which serves beer, wine and cocktails, and continues a busy stretch of expansion for Tattered Cover. Last year the 51-year-old bookstore opened a store in Denver's McGregor Square, next to Coors Field, and a children's store in Aurora, Colo. And in May, another store is slated to open in Colorado Springs.
"Communities are more micro than they've been in a really, really long time," Kwame Spearman, Tattered Cover's CEO, told the Gazette, which "presents an opportunity for a Tattered Cover-type institution" to continue to proliferate. He called the addition of a bar to Tattered Cover "a no-brainer."
Spearman and Tattered Cover chairman David Back, along with an investor group including former Macmillan CEO John Sargent, former American Booksellers Association CEO Oren Teicher and Colorado Rockies chairman and CEO Dick Monfort, purchased Tattered Cover in 2020 from previous owners Len Vlahos and Kristen Gilligan.
The building that now houses both the new Tattered Cover and the Origin Hotel was once the Westminster Mall. Despite once being one of the state's most popular malls, it "languished and eventually closed," before the city of Westminster purchased the land in 2012 and became its master developer. An Alamo Drafthouse theater is across the street, and the Westminster Alley food hall is coming soon.
Spearman added that Tattered Cover is "going to keep growing. Each additional store we open can spit out that sort of margin that helps the financial viability of the business.... It's all about the experience."
---

---