Cincy Book Bus Adding the Book Bus Depot in Sharonville, Ohio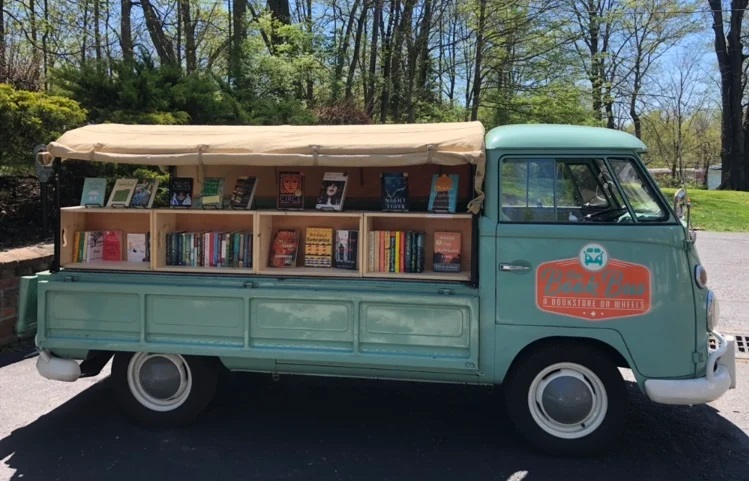 Cincy Book Bus, the mobile bookstore (built out of a 1962 VW Transporter truck) based in Cincinnati, Ohio, will be adding a more stationary location, the Book Bus Depot, later this year, on Reading Road in Sharonville. Melanie Moore launched the Book Bus in 2019.
In an Instagram post, Moore noted: "EXCITING NEWS!! We closed on a building today that will be the future home of the Book Bus Depot!! It's located in old Sharonville on, funny enough, Reading Road. What is The Depot? It will be an event space that houses a bookstore featuring both new and used books and more importantly, it will house The Book Bus truck. That's right! You'll be able to shop the truck during rain, cold, snow, any time of the year inside The Depot! I'll have set hours a couple days a week and also host scheduled events for local book clubs, authors, out of towners who want to visit etc. Will The Book Bus still be popping up around the city? Absolutely! I will continue to do pop up events at coffee shops around the city just like always. This new space just means you'll have more chances to visit The Book Bus!! Yahoo!!"
---

---