Waterstones Owner Buying B&N; Daunt to Head Both Companies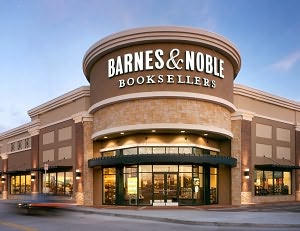 Elliott Management, the U.S. private equity company whose U.K. arm, Elliott Advisors, bought Waterstones last year, is buying Barnes & Noble, B&N announced this morning. Elliott is paying $6.50 a share--well above recent levels--in an all-cash transaction that places the company's value at $683 million, including the assumption of debt.
The companies will be operated separately, but in a very positive move for the long-struggling chain, Waterstones CEO James Daunt, who led the turnaround of Waterstones, will be made CEO of B&N and be based in New York City. The companies said that under this arrangement, B&N and Waterstones will "benefit from the sharing of best practice between the companies. Waterstones has successfully restored itself to sales growth and sustainable profitability, based on a strategy of investment in their store estate and the empowerment of local bookselling teams. Under Daunt's leadership and Elliott's stewardship, this commitment to bookselling excellence will strengthen the ability of both companies to navigate with success a rapidly changing retail landscape."
Noting that B&N has 627 stores across the country, Elliott said it "seeks to build upon this strong foundation as it addresses the significant challenges facing the bricks and mortar book retail space, applying a model that successfully turned around Waterstones over the past decade."
In comments on the sale, B&N founder and chairman Len Riggio, who owns 19% of the company, called Waterstones "a bookseller I have admired over the years. In view of the success they have had in the bookselling marketplace, I believe they are uniquely suited to improve and grow our company for many years ahead. I am also confident that James Daunt has the leadership ability and experience necessary to lead this great organization. I will do everything I can to help him make the transition smooth. Having been the leader of Barnes & Noble for 54 years, I have had the privilege of working with the very best people in all the world of bookselling, including our great store managers and booksellers, who work in our stores. It is they who have made Barnes & Noble the #1 most reputable retailer in America. My profound thanks, as well, to the entire publishing world, with whom we have shared a great relationship over the years, and the many suppliers who have provided vital services. Finally, to our tens of millions of wonderful customers and members, it has been a privilege to serve them."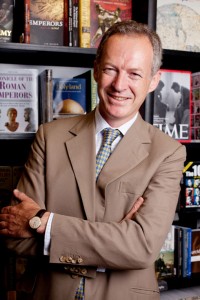 James Daunt
Daunt said, "I look forward greatly to working with the booksellers at Barnes & Noble. Physical bookstores the world over face fearsome challenges from online and digital. We meet these with investment and with all the more confidence for being able to draw on the unrivalled bookselling skills of these two great companies. As a place in which to choose a book, and for the sheer pleasure of visiting, we know that a good bookstore has no equal. I thank Mr. Riggio for his confidence, and I am grateful to Elliott for their commitment to support the continued transformation at Waterstones, and now also the same at Barnes & Noble."
Paul Best of Elliott commented: "Our investment in Barnes & Noble, following our investment last year in Waterstones, demonstrates our conviction that readers continue to value the experience of a great bookstore. We would like to acknowledge the contributions of founder and chairman Leonard Riggio and his team for creating the leading bookstore company in the United States. We look forward to working with James Daunt and the Barnes & Noble community of readers, members and booksellers as they start an exciting new chapter."
B&N's board voted unanimously to approve the deal, which is the conclusion of a process that began last October, in the turmoil after the abrupt firing of CEO Demos Parneros and a failed sale to WH Smith--another U.K. book retailer. At that point, B&N formed a special committee of board members to review "strategic alternatives" after the company received "expressions of interest from multiple parties" about buying B&N, including one from Riggio. Riggio had said he would "support and vote his shares" in favor of whatever the committee recommends. Yesterday, the Wall Street Journal wrote that Elliott was "nearing a deal" to buy B&N," which was the first indication publicly of any progress in the effort to sell B&N.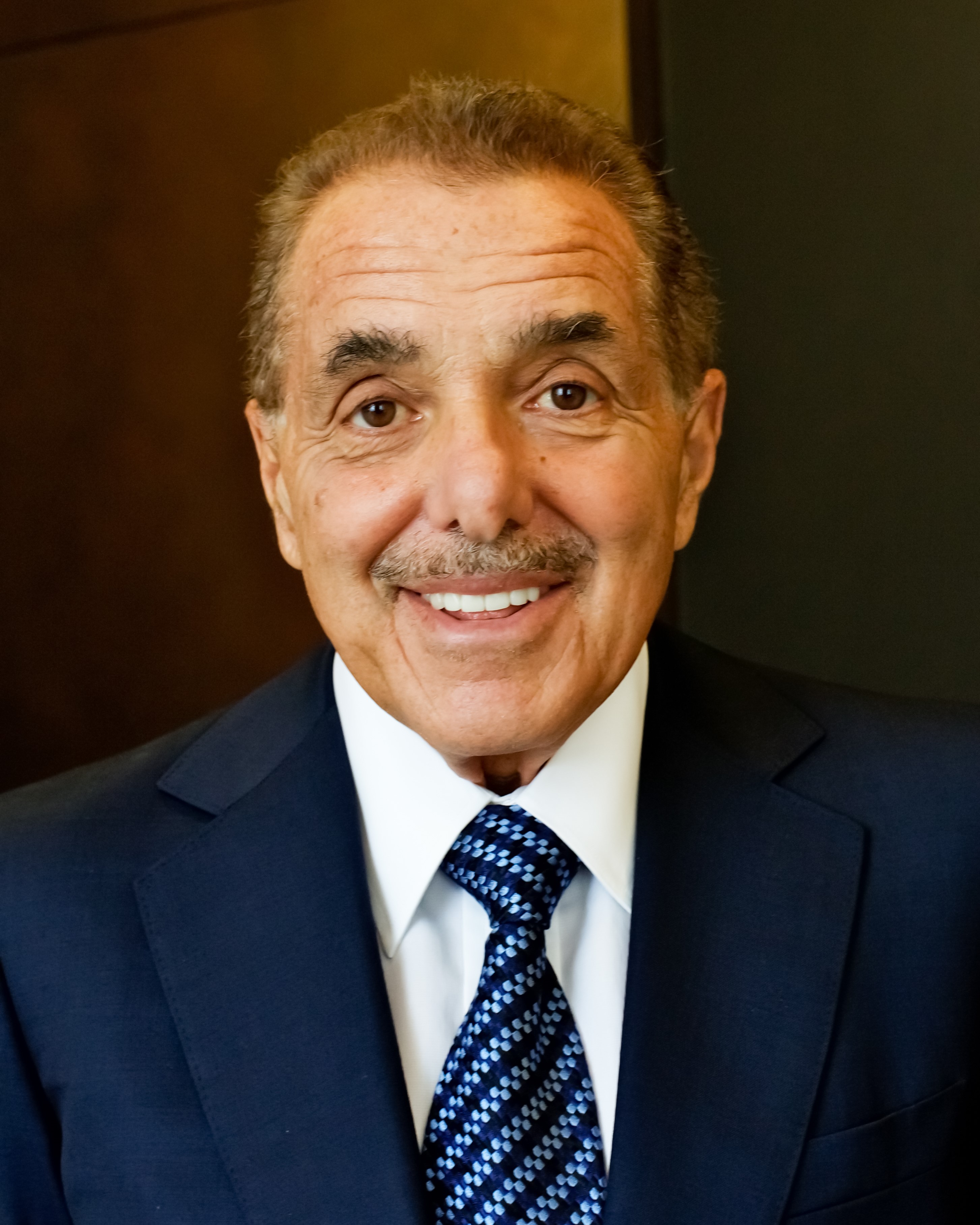 Len Riggio
At the same time, Bloomberg News reported that Readerlink was also in the running to buy B&N, and that Riggio would be "a part of the deal." Once known as Levy Home Entertainment, Readerlink is the largest wholesaler of books to mass merchandisers, grocery stores, drug stores and other retailers. Bloomberg's sources called Elliott Management's offer more attractive than Readerlink's.
B&N stock jumped on the news yesterday, rising $1.37--nearly 30%--to $5.96 a share. This morning, after B&N and Elliott announced that the deal is happening, in pre-market trading B&N jumped again, by about 10%, to $6.50 a share--the amount Elliott has agreed to pay. B&N stock had performed dismally in recent months, dropping to $4.11 a share, near its all-time low. Before yesterday's news, the market capitalization of the company--the price of all its shares together--was in the low $300-million range, much lower than Elliott's offer of $683 million.
Elliott Management is best known for buying shares of debt-laden public companies and taking an adversarial role against management, pressuring for changes and moves to improve the stock price, a situation different from its full purchase of B&N. Founder and head Paul Singer personally is known for his strong financial support of the Republican Party and for his support of LGBTQ rights. Elliott Advisors, the U.K. arm, is run by Singer's son Gordon Singer.
In April 2018, Elliott Advisors bought a majority interest in Waterstones and, in September, Waterstones bought Foyles, the legendary London bookshop with six branches in London and elsewhere in England.
Waterstones had been owned by Russian billionaire Alexander Mamut, who sold because he needed to raise cash after the collapse of a Russian bank in which he was a major shareholder. Mamut had bought long-struggling Waterstones in 2011; it was the last of the major U.K. bookselling chains and many thought it would soon go out of business. Mamut then appointed James Daunt CEO, an unusual move because Daunt was--and is--an indie bookseller: he owns Daunt Books, which has nine bookshops in London.
Under Daunt, who restructured and rebuilt Waterstones, the bookseller became profitable in 2015. Daunt is widely admired in the book business in the U.K., and seems to have worked well with nonbook owners--in one case, a Russian oligarch, and then a hedge fund. Among the changes he implemented at Waterstones: restructuring duties so that booksellers can spend more time selling books; making bookshops more reflective of their distinct communities; instituting campaigns to promote specific titles chosen by its booksellers; de-emphasizing front-of-shop coop campaigns; and taking the apostrophe out of Waterstone's.
For an in-depth introduction to Daunt's views on bookselling, how he turned around Waterstones, Amazon's effect on bookselling and much more, see our report on his keynote address two years ago at the Australian Booksellers Association annual conference.
---

---