The Key Bookstore, Hartford, Conn., Looking to Expand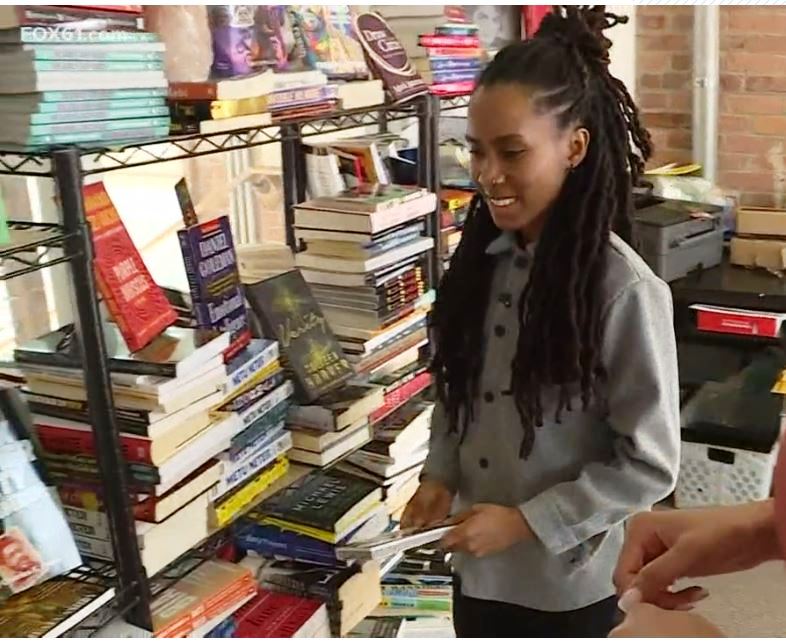 Khamani Harrison at The Key Bookstore (via)
The Key Bookstore, a Black-owned bookstore in Hartford, Conn., is looking to expand with the help of a crowdfunding campaign. Owner Khamani Harrison, who launched the bookstore online before opening a physical storefront in 2020, hopes to raise $350,000 to increase staffing, improve logistics and further grow the store's fulfillment operations.
Harrison told Fox61 she was inspired to open a store of her own by a visit to a Black-owned bookstore. She found a book that helped give her answers and remembered thinking, "this is what people need to be doing. I want to help become a vehicle of that experience and I wanted to merge it with technology. So, that's how I came up with The Key Bookstore."
In its physical location, The Key Bookstore carries a curated selection of titles pertaining to spirituality, environmentalism, entrepreneurship and Afrocentricity, along with a variety of diverse children's books. Harrison's online store carries a much more expansive selection of books, audiobooks and e-books, and she also has plans for things like NFTs and metaverse integration.
"Books are an experience that's everlasting and it can be merged with technology," Harrison said. "Just because technology is here doesn't mean books are dead, it's enhancing the experience."
---

---