South Fla.'s Murder on the Beach Bookstore Closing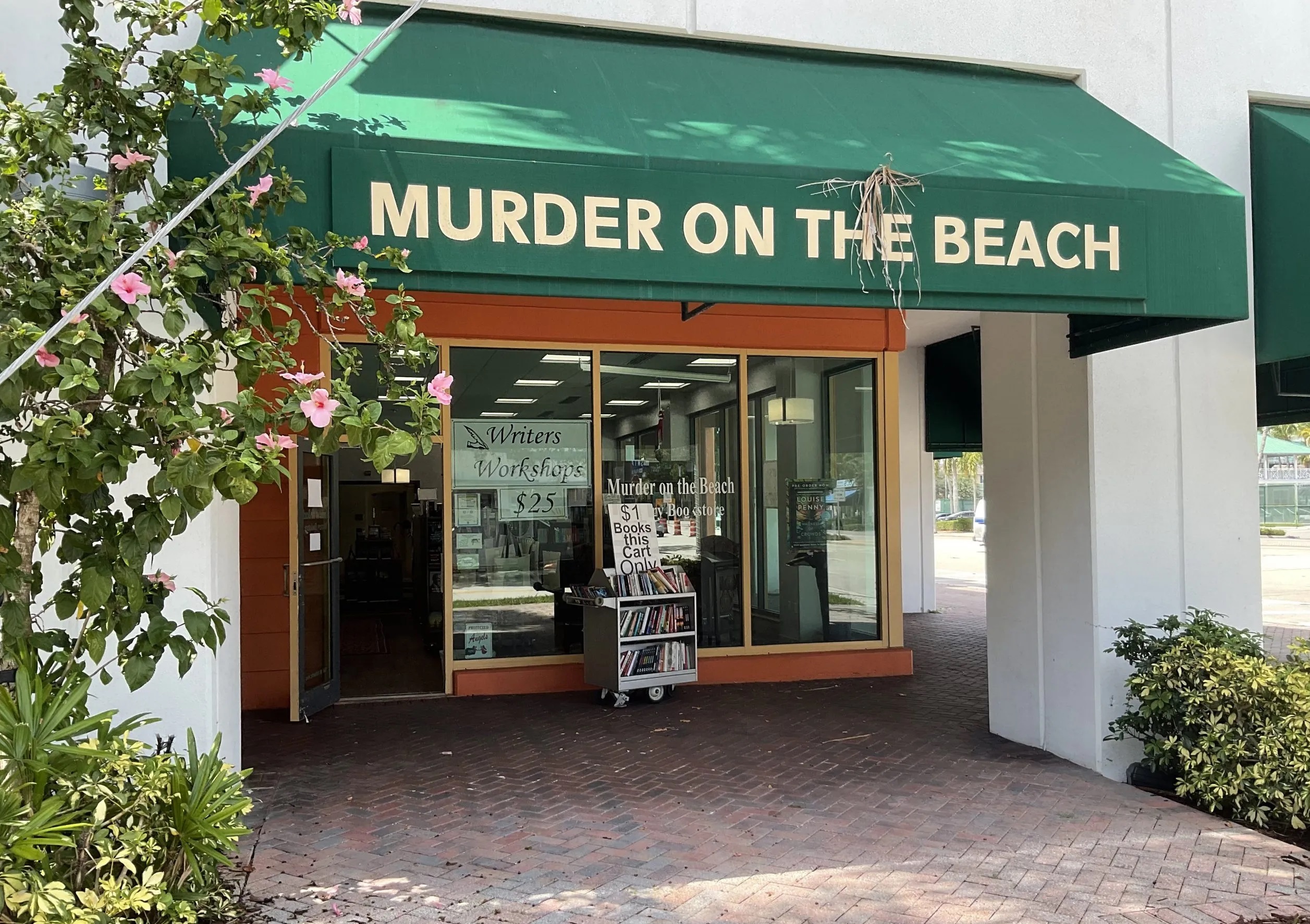 Murder on the Beach Bookstore, Delray Beach, Fla., will be closing April 15 after 25 years in business. In a social media post announcing the decision, the bookshop noted: "Although we have tried our best to keep the store alive, Covid and its aftermath have done us in. Joanne and Cheryl will move on to other things, and Stacey will be working for Book Wise. Thank you to all our customers, friends and authors who have supported and helped us over the years. Twenty-five years is a good run, and we have enjoyed every minute of it. Our only regret is we never got to give a big party for our 25th anniversary two months ago! Thank you all for everything! Come to see us before April 15."

Founder and manager Joanne Sinchuk told the Sun Sentinel: "We knew we weren't making any money. We knew business was bad. But we thought we could wait out the pandemic, and then people would come back.... We did plenty of stuff over Zoom, but nobody bought books, so we were just providing free entertainment."
The bookshop opened in 1996 in Sunny Isles Beach, then moved to Delray Beach's Pineapple Grove neighborhood in 2002. Sinchuk eventually sold the business in 2008 to David Wulf, owner of Booksmart in Boca Raton. The Sun Sentinel wrote that the "MO was similar, but the scene of the crime changed when Murder on the Beach moved to its current Atlantic Avenue home in 2019, less than a year before the literary minded began to quarantine at home. Their perch on touristy Atlantic Avenue courted voracious gumshoes seeking thrillers, detective potboilers and modern suspense, often from its vast selection of Florida authors. Inside the sunlit shop, kitschy-ghoulish décor filled long hallways of books: police caution tape slanted across shelves, a skeleton with glasses curled up in an armchair with a novel, 'Vampire's Blood' soap in the bathrooms."
"It was more than just a bookstore--it was a place to socialize, to put on costumes for Halloween, to meet authors we know locally and nationally," said author Charles Todd. "It's sad, because there are so few bookstores, let alone indie mystery booksellers. And it's especially sad when it's a place dear to my heart."
---

---