Letter: Questions for the ABA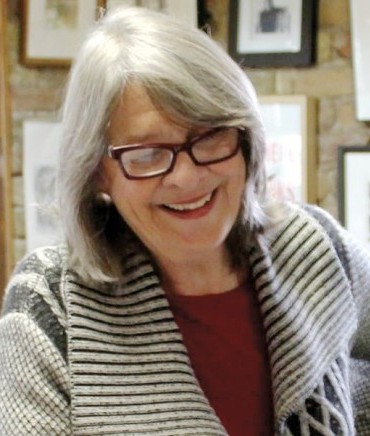 Betsy Burton
Betsy Burton, co-founder of the King's English Bookshop, Salt Lake City, Utah, and a past president of the American Booksellers Association, poses several questions about the ABA's change in approach to free speech and the First Amendment.
Dear Booksellers,

Margaret Atwood said in a recently published interview with Carolyn Kellogg in the Los Angeles Times, "People are deeply worried about the future right now... partly because democratic norms and procedures that we took for granted and believed represented the true, the good and the beautiful, have been tossed out the window." That sentence seemed to capture exactly my ongoing feelings of betrayal and sadness in reaction to the ABA's removal of the ideal of freedom of expression from our ends policies--that they had tossed my most cherished ideal right out the window--a tenet that has seen me through a lifetime of bookselling, standing me in good stead whenever books were censored, edited or outright banned, giving me the tools (both legal and moral) to defend books against such attacks. Isn't the highest and best calling of booksellers and librarians to put books in the hands of readers? Surely not to pick and choose among the books readers should or should not read. Am I wrong?

Herein lies the question. Do we have the right to choose which books to protect and which to throw out the window? The ABA Board would argue that we do. According to them, "ABA does not favor the protection of free expression when it comes to speech that violates our commitment to equity and antiracism, i.e., racist speech, anti-Semitic speech, homophobic speech, transphobic speech, etc." In their recent FAQ on the subject, they explain their need to be in a position to condemn such books (italics mine).

Which raises further questions: Who decides which books to protect and which books not to? What standards do they employ to decide? What does the ABA intend to do with books that they have deemed unfit?

a. Ban them?
b. Burn them?

This might seem an Orwellian sort of reductio ad absurdum. And in one way it is. Because there is no rational answer, at least if one believes in the First Amendment. Either protect all books or throw the First Amendment out the window. Any halfway measure leads to a world without First Amendment protections--a dangerous world indeed, as such events as the Salem Witch Trials and Nazi book burnings (to name just two among many terrifying events throughout history) exemplify. As Atwood so succinctly responded, when asked, in the above-mentioned article, about the Martin Luther King quote stating that the arc of history bends toward justice. "Love it. It's just not true."

In summation, we urgently need answers from the board to three questions:

1. If we as an association defend banning books, on what possible grounds do we object to others banning books they don't approve of?

2. If you do intend to uphold the protection of free expression as the ABA has done historically, why not reinstate it as an ends policy?

3. If you do not intend such protection to be universal, what exactly do you plan to do with those books you deem unworthy? Who decides? Based on what criteria?

Without First Amendment protection--nationwide and within the book industry--it is not the dogs of war that will be unleashed, but rather the dogs of suppression. Sadly, we will be the first victims.


---

---