Zando and the Atlantic Partner on New Imprint, Atlantic Editions
Zando, the publisher founded by former Crown publisher Molly Stern and several partners in late 2020, and the Atlantic magazine are creating an imprint called Atlantic Editions that will publish books by Atlantic writers, each on a single topic, and will draw from contemporary articles or the magazine's extensive archive.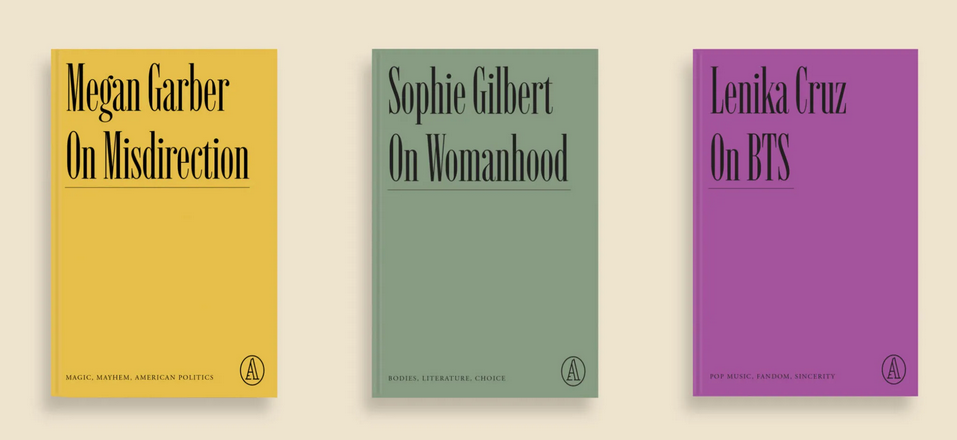 The first books, which will begin appearing in January 2023, are On Misdirection by staff writer Megan Garber, about fractured attention; On Womanhood by staff writer Sophie Gilbert, about feminism; On BTS by senior editor Lenika Cruz, about the cultural influence of the band; and a collection by staff writer Kaitlyn Tiffany and contributing writer Lizzie Plaugic, who together write the popular newsletter Famous People.
Stern commented: "This exciting partnership enables us to do what we all love so much: share important ideas, arguments, and stories with readers everywhere. As a new publisher on the scene, it is a privilege for us at Zando to team up with this unparalleled American literary institution to create Atlantic Editions and support the talented Atlantic writers and their work wherever books are sold."
The Atlantic is also expanding its books section, devoted to essays, criticism, reporting, original fiction, poetry and book recommendations. The books section relaunch includes the June cover story, "Chasing Joan Didion," by staff writer Caitlin Flanagan, who sought to understand Didion's writerly powers by visiting some of the houses in California in which she lived. Flanagan and deputy editor Jane Yong Kim will talk about the cover story during a virtual event this Thursday, May 19, the first in a new series of virtual book events called The Atlantic Reads. The Atlantic's Summer Reading Guide, also just published, matches readers with Atlantic writers' and editors' recommendations for what to read this summer.
Atlantic executive editor Adrienne LaFrance said that the magazine is "a writers' collective, and for 165 years we have been a magazine for anyone who loves reading and literature. Especially in a moment of tremendous global upheaval, we need books to understand ourselves and one another. We need books to help promote the free and open exchange of ideas. And we need them because they put more beauty into the world."
---

---