Celebrating Bookstore Romance Day
On Saturday, more than 350 independent bookstores participated in the third Bookstore Romance Day, celebrating romance fiction and strengthening the connection between bookstores and the romance community. The program included a range of virtual panels addressing such topics as the overlap of romance and religion; making the genre more diverse; queer romance fiction; and more. There were also T-shirt and tote bag offerings and book giveaways. Bookshop.org also was a part of the day, with reading lists shared by booksellers and plenty of information about the event. Of course, indies across the country had their own range of programming, including author events and panels, special deals and more.
Many bookstores shared their celebrations on social media, including:
Queen Anne Book Company, Seattle, Wash.: "It's Bookstore Romance Day! Perfect day to come in and shop for that sweet, romantic, hot, sultry, or spicy novel to read on a hot summer day. And we have swag!"
Main Street Books, St. Charles, Mo.: "Bookstore Romance Day is in full swing here! @jeannielinauthor and @shawntellemadison are chatting with readers and signing copies of their newest books, and our booksellers are busy recommending our favorite romance novels to anyone who will listen. It truly is the best of days...."
Porter Square Books, Cambridge & Boston, Mass.: "Head over to @PorterSqBoston for your HEA on #BookstoreRomanceDay and hang out with us to... I don't know... explore the fundamental separation between all solipsistic consciousnesses... or something."
Monkey and Dog Books, Fort Worth, Tex.: "Don't forget to stop by the shop today for Bookstore Romance Day. Chocolate and romance reading recommendations are waiting for you!"
Pearl's Books, Fayetteville, Ark.: "Happy Bookstore Romance Day and Romance Awareness Month. Romance comes in many forms, and we can help you find your next literary obsession."
Watermark Books & Café, Wichita, Kan.: "Grab a coffee at our cafe and join us for Bookstore Romance Day! We have our event with Julie Murphy and Sierra Simone, the authors of A Merry Little Meet Cute at 1 p.m. for games and then at 2 p.m .for the full author event. *Adult content*"
McIntyre's Books, Pittsboro, N.C.: "Love in North Carolina! It's #BookstoreRomanceDay so we're taking the chance to show some love for a few local favorites. We have a big display full of our favorite romances with a spotlight on NC romance authors and love stories set here. Happy reading!"
Bookends and Beginnings, Evanston, Ill.: "It's #bookstoreromanceday. Come celebrate with us by going on a blind date with a book--or two! You can get 1 book for $3 OR 2 for $5! We have some incredible reads lined up for you just waiting to be unpackaged--plus we have some free lil goodies available too!"
Guest bookseller Farrah Rochon at Tubby & Coo's in New Orleans, La.
Legends Bookstore, Cody, Wyo.: "The romance writer book signing underway! Stop by, say hello to the ladies and pick up a signed copy!"
Schuler Books, with stores in Grand Rapids, Okemos, Ann Arbor, & West Bloomfield, Mich.: "Amy, Cat, Lauren, and Emily had a little fun pairing a cocktail with a romance read for #bookstoreromanceday. This is a friendly competition, so vote it up with a like of your favorite! Be sure to watch all four. Cheers to romance."
Vroman's Bookstore, Pasadena, Calif.: "In the mood for love? Our booksellers have ya covered!"
Schuler Books, Okemos, Mich.: "In honor of bookstore romance day, Lauren and Amy are back with recreating some more romance book covers! They had so much fun last year, they just had to do it again!?"
Whitelam Books, Reading, Mass.: "Lucy and Pax are here with your next favorite romance until 5pm! Buy a romance, get a rose."
Blue Willow Bookshop, Houston, Tex.: Happy #BookstoreRomanceDay!! Here's to reading the things that bring us joy--here's to #RomanceBooks! We'd love to see you today in the shop for Romance recommendations and all of the hand flailing."
Love's Sweet Arrow, Tinley Park, Ill.: "What a great day at Love's Sweet Arrow! #BookstoreRomanceDay We had a book club from around the country meet here :-)! Sarah and Nat came and did a live broadcast!#heavingbosoms. Thanks to Carla, Liz, Chandra and Camille!"
Beach Books, Seaside, Ore.: "It's bookstore romance day! Whether you like your love stories sweet, spicy, or somewhere in between we've got a book for you!"
The Bookshop, East Nashville, Tenn.: "I snapped this pic hours ago, but there's still time to make it by and grab some rom-coms for #bookstoreromanceday! Buy two, get a bookmark designed by @zellaandco. And be sure to enter our raffle to win ARCs from @authorsarahadams and @laurenkjessen!"
Books & Books, Coral Gables, Fla.: "Come fall in love with a book! There's still time to enjoy the #BookstoreRomanceDay sale in our Miami stores. Already stopped by? Tag us in your book haul."
Beaverdale Books, Des Moines, Iowa: "Big thank you to our wonderful Romance readers and to our featured Bookstore Romance Day authors.... We have their books in stock, so stop by."
Fountain Bookstore, Richmond, Va.: "And that's a wrap on #BookstoreRomanceDay y'all! We had SUCH a fun time today, but we couldn't have done it without you guys!! Thanks for all who came in, played our games and picked up some great reads! And special thanks to @hottshotzphotobooth for providing a great photo booth as always! Til next year!"
Prologue Bookshop, Columbus, Ohio: "What a day! We are feeling the love here at the end of this Bookstore Romance Day❤️ Romance books are such compelling reads, and we love celebrating them with you. Whether you're reading about true love, a fake dating plot, enemies becoming lovers, or two friends' blossoming romance, we are here to provide! Thank you all for coming out and showing us love today; we hope the rest of your weekend is filled with good reads and good times💕"
---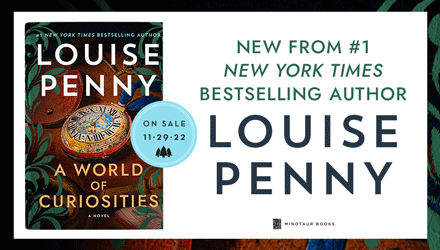 ---