Comma, a Bookshop Opening in Minneapolis, Minn.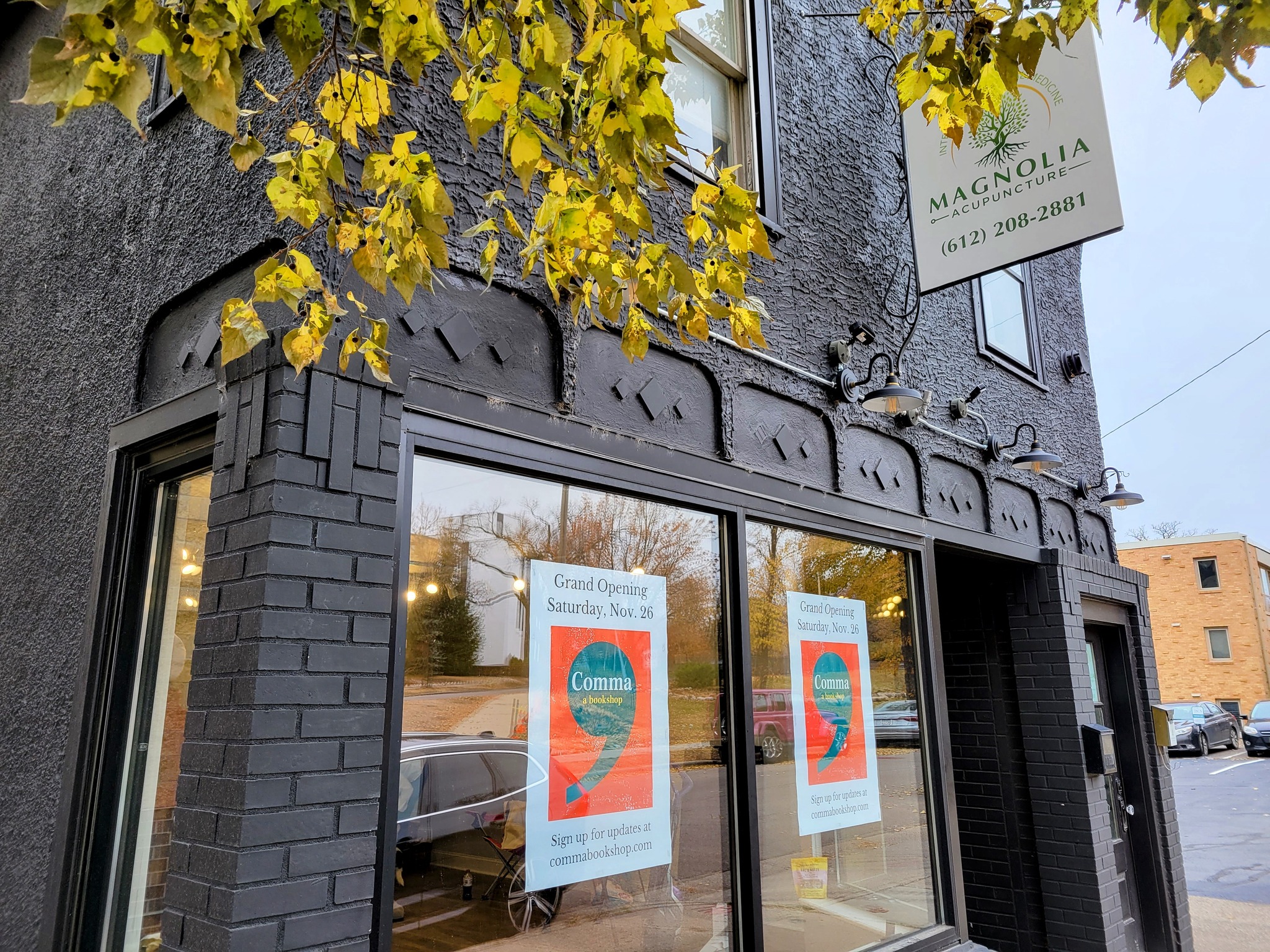 Comma, a Bookshop is opening this month in Minneapolis, Minn. Located at 4250 Upton Avenue, in the city's Linden Hills neighborhood, the bookstore will sell new fiction and nonfiction with a focus on Minnesota authors, along with a variety of gift items.
Owner Victoria Ford has a grand opening celebration planned for November 26 (Small Business Saturday) and was raised in South Minneapolis. She described herself as a "lifelong voracious reader" and prior to opening a bookstore of her own worked in the nonprofit sector for close to 20 years. Ford said she sees the bookstore as a continuation of that work, and hopes to build community and make connections between "readers, authors and ideas."
Ford continued: "There is nothing I love more than helping people find their next favorite book. Every book is an invitation to consider new ideas or new perspectives. That's something we all need, now more than ever."
She called Linden Hills the "perfect neighborhood" for a bookstore, noting that the community "truly lives its values and supports local businesses year round." She added that her first job was at a bakery in Linden Hills. "It's so good to be back in the neighborhood."
The celebration on Small Business Saturday will include giveaways, special promotions and free drinks and snacks.
---

---