MacIntosh Books + Paper Opens Temporary Location in Fort Myers, Fla.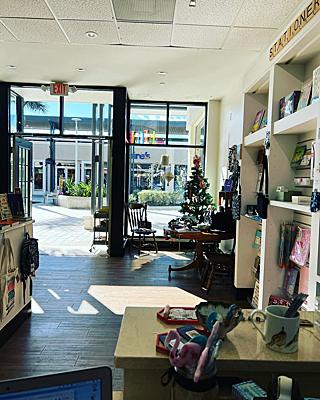 Macintosh Books at Bell Tower
MacIntosh Books + Paper, a more than 60-year-old bookstore that was displaced from Sanibel Island, Fla., by Hurricane Ian, opened in a temporary location in nearby Fort Myers last month, Fort Myers Florida Weekly reported.
Owner Rebecca Binkowski, who purchased the bookstore in 2017, has signed a six-month lease for the temporary location in the Bell Tower mall in Fort Myers. The store opened in mid-December, in time for the holidays.
Binkowski told the Weekly, "Fort Myers has given us a warm welcome. We've seen some of our regular customers from the island, many who are living in Fort Myers now. And we've met some new customers who live in Fort Myers, who are excited to see new things happening at Bell Tower."
MacIntosh Books has begun hosting author events again, with a luncheon and book signing with John Gibbs, author of Rail Splitter, planned for next month. In March, the store will host Annabel Monaghan, author of Nora Goes Off Script.
Binkowski noted that she is "committed to going back to the island" eventually, but doesn't have a clear idea of when that will happen. She's considered keeping the Fort Myers store open as a second location, but ultimately is "waiting for more information, like so many people, to see what makes sense."
During Hurricane Ian the store was swamped by about 3-4 feet of water, despite being built six feet off the ground, and "nothing in our store was salvageable." In the hurricane's aftermath they were supported by authors Mary Kay Andrews, Kristin Harmel, Patti Callahan Henry and Kristy Woodson Harvey, who called on listeners of their podcast Friends & Fiction to order books from Florida indies affected by Hurricane Ian. Binkowski also launched a GoFundMe campaign that has raised nearly $15,000.
"I want the community to know we're not going away," Binkowski said. The bookstore was one of the first 10 businesses to open on Sanibel Island and has been around for 63 years. "We've weathered other storms, the oil spill, the blue-green algae and a pandemic. We're not going to let Ian stop us. We're stronger than this storm."
---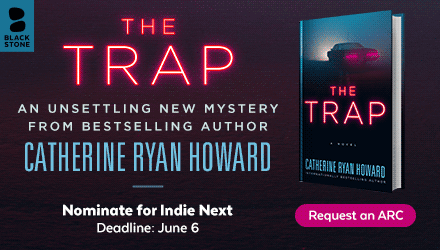 ---