Meditating Through the Pandemic
When the lockdown began 14 months ago, my customary approach to meditation just wasn't doing the trick. My mind was scattered and feeling the full effects of, as one friend put it, "Nothing to do and no time to do it in."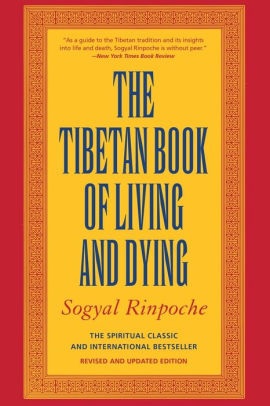 During one of my weekly calls with my teenage nephew, he mentioned that he was reading The Tibetan Book of Living and Dying (Harper One, $20.99). Thinking we could be a book club of two, I bought a copy. Sogyal Rinpoche describes the long lineage of Tibetan teachers and their spiritual beliefs, yes, but also the physical postures that ground them. As my body moved through different positions (hands over the knees, lightly placed, rather than palms up, for instance), my mind followed. Roughly 20 minutes a day was enough for the sense of calm to linger, and Rinpoche's tools allowed me to return to a peaceful state, as needed.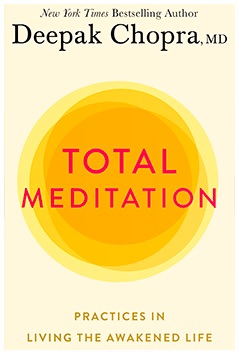 Total Meditation by Deepak Chopra (Harmony, $24) discusses ways to bring mindfulness to all of the day's activities, with practical steps to take--whether new to meditation or lifelong practitioners--to deepen awareness and conscious choice. Natalie Goldberg, who has always used writing to achieve maximum benefits from her meditation practice, braids together the riches of reading, writing and sitting in Three Simple Lines (New World Library, $22.95). On her journey to the birthplace of the haiku masters, Goldberg allows readers to be present with her at the very landscapes they memorialized.
Nearly a year into the pandemic, my father became very ill. The work I'd been doing through The Tibetan Book of Living and Dying took on a sense of urgency, and I immersed myself in the practice of Tonglen (the compassionate act of changing places with another). By the time I arrived at my father's bedside, I could be fully present with him. --Jennifer M. Brown, senior editor, Shelf Awareness