Trading Places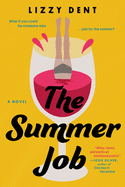 Who hasn't wondered what it would be like to have a different life for a stretch? To step outside of one's own day-to-day existence and be someone else? That's exactly what Birdy does in Lizzy Dent's fun summer read The Summer Job (Putnam, $16), when she pretends to be her best friend Heather and heads off to work as a sommelier in a recently refurbished boutique hotel in Scotland (despite knowing nothing about wine). Birdy quickly learns that impersonating someone else is no easy feat, as she builds lie upon lie to keep up her ruse.
That same step-into-someone-else's shoes set-up lays at the heart of Tana French's The Likeness (Penguin, $9.99), the second in French's Dublin Murder Squad series (though it can be read out of order, or as a standalone). When it's discovered that young detective Cassie Maddox bears an uncanny, almost unbelievable resemblance to a recent murder victim, she's sent undercover into the life of the deceased woman to try to root out a killer--but finds instead an unexpected sense of belonging in a life that isn't hers.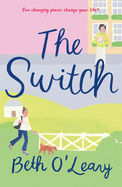 There's no undercover trickery in Beth O'Leary's heartwarming second novel, The Switch (Flatiron, $16.99), when Leena Cotton and her grandmother Eileen both decide to live in each other's homes (and lives) for a stretch in order to break out of their respective ruts.
Though the premise of each of these stories is slightly different, their messages are in many ways the same: there's something to that old adage about walking a mile in someone else's shoes, and the benefits of a change of perspective as a key to understanding others--and oneself. --Kerry McHugh, blogger at Entomology of a Bookworm