Miranda Kenneally: Big Small-Town Dream Come True
Miranda Kenneally's novels--Catching Jordan, Stealing Parker and, most recently, Things I Can't Forget (reviewed below)--take place at Hundred Oaks High in the town of Franklin, Tenn. The small town of Franklin is as much a character as Jordan Woods, Parker Shelton, Drew Bates or narrator Kate Kelly in Things I Can't Forget.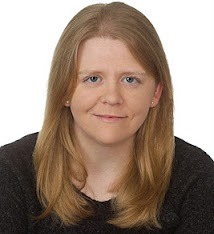 Readers tell Kenneally her books are like Friday Night Lights set in Tennessee. "I can see how Franklin is like Dillon, Tex.," the author said. "I have worked hard to show the socioeconomic climate; people seem to be either super rich or really poor." Growing up in Tennessee, she saw that everyone was divided into distinct groups and how hard it could be to cross those lines.
Although religion is a relatively rare theme in YA literature, it's a thread in all Kenneally's books. "It was a huge part of my upbringing," the author explained. "Everyone belonged to a church and nobody missed Sunday School. The idea of faith intrigues me--especially the extremes to which people will go to make other people believe what they believe. I wish people could be more accepting of others." The dilemmas that arise at Hundred Oaks High are a mix of fact and fiction. The situation in Stealing Parker, for instance, was fabricated--though Kenneally admitted, "I have had people ask if the student-coach relationship was based on me and the baseball coach at my high school. Ew! Just no." On the other hand, the author did have a friend who got pregnant and had an abortion, as in Things I Can't Forget.
From the age of eight, Kenneally knew she wanted to be a writer. "I spent my recesses writing really bad stories about poodles that wanted to join the circus. I worked hard, figured out what I needed to know, and went after it." --Jennifer M. Brown, children's editor