Alan Turing: The Enigma
It's hard not to get emotional when watching the trailer for the new film The Imitation Game. Benedict Cumberbatch, always utterly brilliant at playing the intelligent other--from his turn as Sherlock on the BBC series to his plausibly empathetic character in Star Trek into Darkness--may be at his best yet portraying Alan Turing, a hero for breaking World War II German ciphers and the father of modern computing. That he would also be prosecuted for homosexuality by the social mores of his day is almost too much to bear.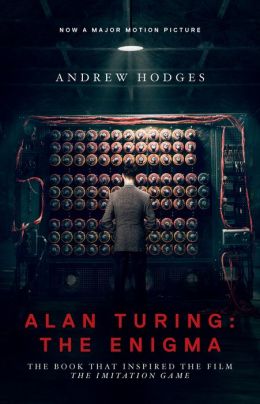 Alan Turing: The Enigma (Princeton University Press) places the mathematical and historical realities of Turing's life alongside the social and emotional ones, making this large volume an exhaustive biography of a brilliant man.
Author Andrew Hodges, himself an Oxford mathematician, covers Turing's birth to parents who were often absent due to his father's posting in India, his early years as a diffident student in grade school, his ascension through the ranks as his genius was discovered in secondary and university, and his essential role in breaking the German Enigma code that shortened World War II and helped the Allies win.
After the war, Turing took posts at a variety of institutions, including Princeton, but never quite fit in. He preferred bicycles over cars, was fairly unkempt in both dress and manners, and was only barely tolerated for his genius. Alan Turing took his own life in 1954, two years after his conviction for lewd acts as a homosexual.
The Imitation Game is directed by respected Norwegian director Morten Tyldum (Headhunters), with a screenplay written by newcomer Graham Moore. The film opens in theaters today. --Rob LeFebvre, freelance writer and editor