Meet the Funnies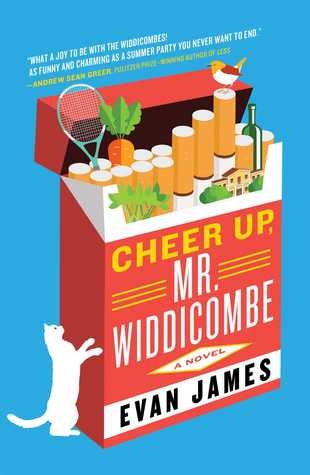 The best comedy happens when nothing goes according to plan. In Evan James's hilarious debut, Cheer Up, Mr. Widdicombe (Atria, $26), Frank Widdicombe is facing a boring summer at home--with his family!--instead of taking his regular holiday to France with his buddies. His wife, Carol, thinks he's depressed, so that's no help. And their grown son just sulks around the house after a man broke his heart in Florence. Poor Christopher. All he's ever wanted is harsh parental rejection to fuel his art, but Frank and Carol continue to offer love and acceptance. How rotten.
The Widdicombes are some of the most delightfully unbearable people you could spend time with. James, a Pacific Northwest transplant to the East Coast, lampoons the wealth and culture of Bainbridge Island in the Puget Sound with natural ease. But he's rarely mean-spirited about it, instead letting his charmingly prickly characters bumble through a season of things going thoroughly off kilter. It had me in stitches.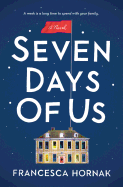 Family dysfunction does that easily. Seven Days of Us by Francesca Hornak (Berkley, $16) places a family of four within the confines of their home for the Christmas holiday. Quarantine, actually. One of the grown daughters has been doing medical relief work abroad, and it's standard operating procedure for anyone who may have encountered the deadly Haag virus present in the region. The rest of the family have only minor complaints about getting locked up together--if one doesn't count the bombshell secrets they've been fastidiously keeping from one another. It's a recipe for sidesplitting disaster, really.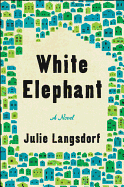 And if those aren't enough to thoroughly tickle your funny bone, allow me to recommend Professor Chandra Follows His Bliss by Rajeev Balasubramanyam (Dial, $27). We called it a "smart, engaging comedy of errors crossed with a charming late-stage coming-of-age story" earlier this year. To that end, White Elephant by Julie Langsdorf (Ecco, $26.99) is a sharp, entertaining send-up of modern suburban woes. Read on and laugh loud! --Dave Wheeler, associate editor, Shelf Awareness