Reading for Asian/Pacific American Heritage Month
May is Asian/Pacific American Heritage Month. The date was chosen to "commemorate the immigration of the first Japanese to the United States on May 7, 1843, and to mark the anniversary of the completion of the transcontinental railroad on May 10, 1869." The Month started in 1978 as a week-long observance and was expanded to a month in 1990. Here are a few of the truly top-notch books published by Asian/Pacific Americans in 2019.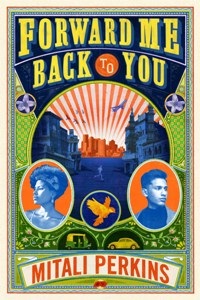 In Forward Me Back to You by Mitali Perkins (Farrar, Straus and Giroux, $17.99, 14-up) two teens join their youth group's trip to Kolkata. Mitali Perkins expertly explores personal identity, faith, trauma and ethnocentrism, cleverly using a dual narrative to depict both points of view.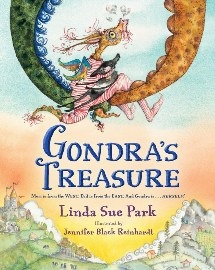 Gondra's Treasure by Linda Sue Park, illus. by Jennifer Black Reinhardt (Clarion, $17.99), is a picture book for readers ages 4-8 that features a young dragon whose "mom's family comes from the West" and "dad's family is from the East."; Gondra "was born somewhere in the middle." Young Gondra playfully explores the benefits of inheriting two very different cultural backgrounds.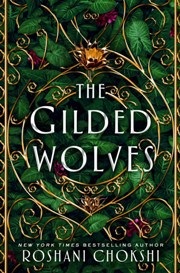 The Gilded Wolves by Roshani Chokshi (Wednesday Books/Macmillan, $18.99, 12-up) features a band of teens on the fringes of society working together to pull off Mission Impossible-level stunts to regain pieces of an inheritance. Chokshi's third-person narrative slips easily between the teens' perspectives, granting the reader inside views of their loving, tangled lives.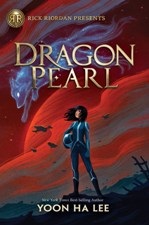 In Yoon Ha Lee's middle-grade novel, Dragon Pearl (Rick Riordon Presents/Disney-Hyperion, $16.99), 13-year-old Min, who is a fox spirit ("gumiho") masquerading as a human, has a dismal life. Her family receives word that her brother has been accused of deserting the army to search for the Dragon Pearl, "a mystical orb with the ability to... transform"--or destroy--"an entire planet in a day." Min won't allow her brother's reputation to be ruined; she runs away to find Jun and clear his name.