Summer Reading: Beach Grab Bag
One of the true readerly delights of summer is heading to the beach (or the back porch) with a book you're dying to dig into. Whether it's a traditionally "summery" novel, a new twist on a classic or an inventive take on summer in the city, the bookish possibilities are endless--and all of them pair perfectly with sun, sand and iced tea.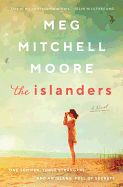 Meg Mitchell Moore (The Admissions, So Far Away) takes readers to bucolic Block Island, R.I., in her fifth novel, The Islanders (Morrow, $26.99). Her three protagonists--harried whoopie-pie baker Joy, disgraced author Anthony and bored stay-at-home mom Lu--are each hiding something, and their stories intersect in surprising ways. Both Moore's setting and her characters have instant appeal, but it's their deeper layers that make for a breezy yet entirely satisfying read.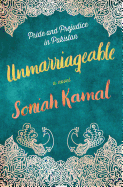 Literature teacher Alys Binat, the outspoken second of five daughters, has sworn never to marry, despite her mother's constant marital machinations. When Valentine Darsee and his friend Fahad "Bungles" Bingla come to town, things get interesting for Alys and her whole family. Unmarriageable (Ballantine Books, $27), Soniah Kamal's modern-day Pakistani take on Pride and Prejudice, contains all the classic elements of Austen's love story, but its witty dialogue, cultural dynamics and a few other updates help it feel fresh.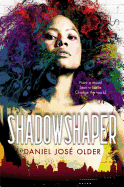 Sierra Santiago hopes to spend her summer painting murals and hanging with her friends in Brooklyn. But then she discovers she's a shadowshaper: an heir to a kind of magic channeled through art. Along with various members of her family and a very intriguing boy, Sierra must figure out how to stop the spirits before they destroy everyone she loves. Daniel José Older brings together art, myth, race relations and an epic battle between good and evil in the young adult novel Shadowshaper (Scholastic, $9.99) and its sequel, Shadowhouse Fall (Arthur A. Levine, $18.99).
Whatever/wherever you're reading this summer, we wish you a literary one. --Katie Noah Gibson, blogger at Cakes, Tea and Dreams