It's Cold Out There; Read Some Poems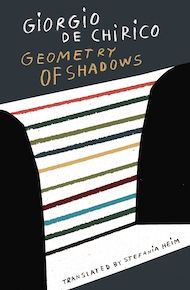 "The idea of the poet crops up again and again in de Chirico's paintings' titles," translator Stefania Heim observes in her introduction to the poetry collection Geometry of Shadows by Giorgio de Chirico (A Public Space Books), citing his works The Uncertainty of the Poet, Delights of the Poet and The Nostalgia of the Poet.
I've always loved de Chirico's art and now, thanks to this gem of a book, I love his poems ("I search more and more for refuge in that/ sacred temple where two Goddesses hold/ hands: true Poetry and true Painting.").

Reading de Chirico has inspired me to share some other great collections I encountered last year, all so different from one another, each earthshaking in its own way. I hope this scattering of lines will lure you to these poets:
From the poem "Civil War Reenactment, Look Park, Massachusetts," in Battle Dress by U.S. Army veteran Karen Skolfield (Norton): "I tell them what I know of war,/ the battle charge to come. They want to know/ why you don't hold bayonets like knives/ ...and the children are not scared/ and when I say you know this is not/ what real war is like they say I know, I know."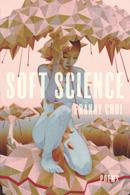 From "On the Night of the Election," in Franny Choi's Soft Science (Alice James Books): "I guess/ it's an old question:/ is there anything that works/ that isn't a machine for killing,/ or doomed to collapse, or stolen/ from the sweat of the hungry?"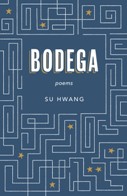 From "Corner Store Still | Life," in Bodega by Su Hwang (Milkweed Editions): "She, a generation without proof of birth--/ Not a single memento containing any/ Modicum of mirth. Holding her tongue/ With a fury untouched--a solitude so great,/ She remains mighty in anonymity."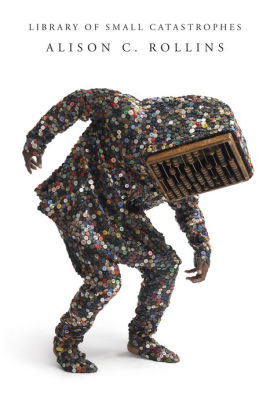 From "The Librarian," in Library of Small Catastrophes by Alison C. Rollins (Copper Canyon Press): "Today the librarian learned that only humans can pick/ up on sarcasm intuitively, that AI has yet to grasp/ these finer nuances. The librarian lives in the gray,/ she never mistakes what it looks like for what it is."
It's cold out there. Read some poems.