Finding Meaning in Small Steps
Cleaning, cooking and organizing do not come naturally to me. I try to think of them as meditative. When I visualize what the house will look like when there's a lovingly prepared meal on the table and things are put away, that usually works.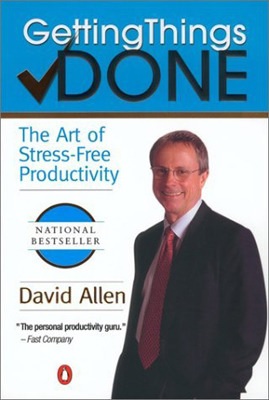 That's a technique David Allen discusses in Getting Things Done (Penguin, $18), which I learned about when Cory Doctorow cited it as a book that changed his life. Allen advocates looking at what you want from a 50,000-foot vertical perspective, and then thinking about whether the things you're doing "on the runway"--horizontally--contribute to that wish. In other words, don't get so mired in the daily tasks that you leave out the "why" of the task in which you are engaged.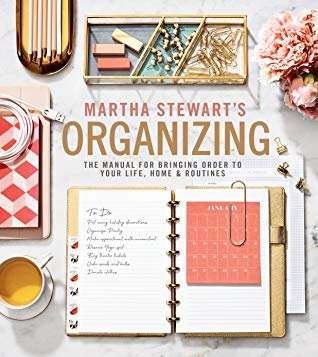 That is the strategy in Martha Stewart's Organizing (Houghton Mifflin Harcourt, $30), too. She begins with a monthly calendar and a couple of breathtaking photographic spreads for each, with big ideas and seasonal connections. Then she delves more deeply into strategies with sections like "Organize Your Home," tackling it space by space (e.g., kitchen, office, bedroom). Whether you live in an apartment or three-bedroom house, ideas abound for DIY cleaning solutions or reasonably priced shelving, tables and wire tamers. Each suggestion contributes to the aerial view.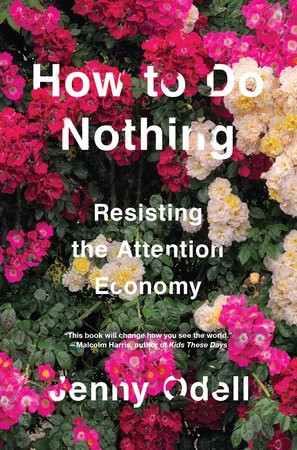 I have been rereading How to Do Nothing by Jenny Odell (Melville House, $25.99). Her ideas would seem to be at odds with Martha Stewart. But they're not. Both authors emphasize stepping back, looking at what you're doing through a larger lens. Odell emphasizes starting where you are, getting to know the history of where you live, and checking in with yourself so that you find meaning in each small act as it contributes to how you wish to live your life.