Cozy Up with Some Comics
When I was a kid, the most coveted section of the daily newspaper was the comics. Such wit and whimsy packed into three or four panels. But it's been ages since I've squandered a morning at the breakfast table that way.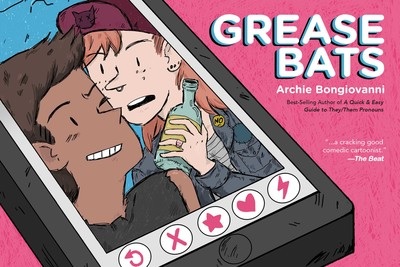 Archie Bongiovanni's Grease Bats (Boom Box, $19.99) managed to evoke that same level of amusement, though. In this treasure trove of comic strips, best friends Andy and Scout strike an instant rapport with readers. They're out and proud 20-somethings scraping by on measly retail paychecks and navigating the joys and anxieties of romance in the age of Tinder. While they rely a bit too heavily on alcohol as a coping mechanism, they make a hilarious and endearing pair--more so for their vibrant array of friends, roommates, lovers and exes.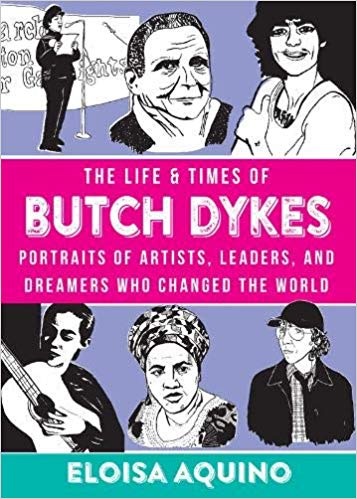 The comics form is delightfully varied, and in The Life & Times of Butch Dykes (Microcosm, $19.95), Eloisa Aquino creates dynamic portraits of artists and activists who've changed the world. The Brazilian-Canadian artist highlights personalities I'm familiar with, like writer Audre Lorde, as well as ones new to me, like Mexican singer Chavela Vargas, exquisitely balancing their gravitas and senses of humor. Tennis great Martina Navratilova comments on her decorated athletic career, "I'm not involved in sport. I'm committed. The difference is like eggs and ham. The chicken is involved but the pig is committed."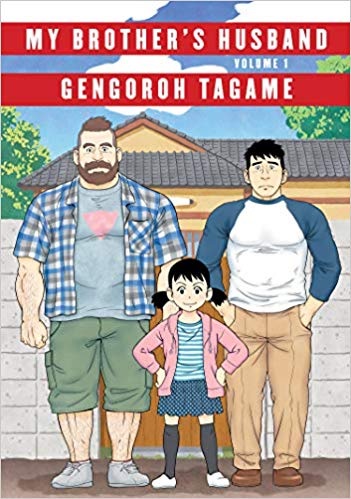 Manga powerhouse Gengoroh Tagame sustains a similar balance of comedy and depth in his family saga My Brother's Husband. I recently devoured Volume 2 (Pantheon, $25.95) of this heartwarming story about Yaichi reconciling with the memory of his late brother, whose Canadian husband, Mike, has come to Japan for his own bereavement. With Pantheon releasing both volumes in a single paperback next month, winter's a great time to cozy up with some comics.