Cairo Stories
Novels by the Egyptian authors Naguib Mahfouz and Ahdaf Soueif transport readers to the streets of Cairo and the everyday life of Cairenes in the 20th century. While these books inhabit a world that seems far away from our own, in fact the daily struggles facing their characters demonstrate how much people all over the world have in common.
Mahfouz is a renowned literary figure in Egypt and a Nobel Prize winner. His monumental work of social realism, the Cairo Trilogy (Everyman's Library, $36), focuses on the impact of social change on ordinary people living in the neighborhoods of Egypt's largest city, and how the outside world creeps into homes and the lives of children no matter how much one tries to insulate them from it. The three books in the trilogy--Palace Walk, Palace of Desire and Sugar Street (Anchor, $17 each)--were named after streets in Cairo. The novels span three generations of the fictional Abd al-Jawad family, extending from 1917 to just before the end of World War II, during British occupation of Egypt. Mahfouz's characters live in an evolving colonial society where Western influence on Arab culture is woven into an engrossing family drama.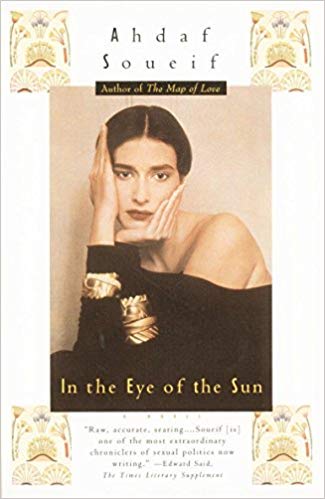 Soueif, a journalist and founding chair of the Palestine Festival of Literature, has created a fascinating portrait of Cairo's Western-educated elite in In the Eye of the Sun (Anchor, $25). The protagonist, a young woman named Asya, struggles with love, lust and longing against the backdrop of late 20th-century political upheaval and Egypt's broadening role in Middle Eastern politics.
Mahfouz and Soueif's novels are brilliant studies in human nature and family dynamics, as well as the governmental and social forces of change that continue to this day, following the 2011 Egyptian revolution. -- Shahina Piyarali, writer and reviewer