Celebrating Strong Mother Figures
Mother's Day is this weekend and, in whatever form your celebrations might take, we can always turn to books to celebrate those who hold motherly roles in our lives.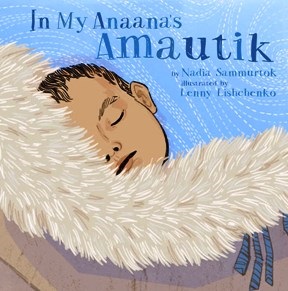 In My Anaana's Amautik by Nadia Sammurtok, illus. by Lenny Lishchenko (Inhabit Media, $16.95) features an infant narrator who uses easily understandable comparisons to detail the pouch in the back of a mother's parka. The audience will share in their contentment as pre-readers learn about this intimate bond-building element of child-rearing in Inuit culture. Adults and the little ones to whom they read can connect within the glow of this cultural gem as it hugs them in an atmosphere of love.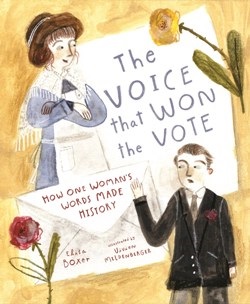 Journalist Elisa Boxer's uplifting children's book debut, The Voice that Won the Vote: How One Woman's Words Made History (Sleeping Bear Press, $16.99, ages 6-10), tells a little-known tale about how one mother--Febb Burn--changed the course of women's suffrage in the United States. Boxer's text is friendly and upbeat, and illustrator Vivien Mildenberger's uncomplicated style and earth-toned palette allow her figures' facial expressions and body language to take center stage.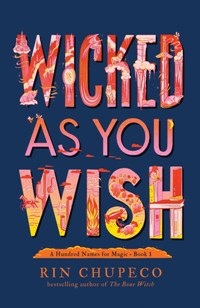 In Wicked as You Wish (Sourcebooks Fire, $17.99, ages 12-up), Rin Chupeco boldly mixes fairytales, myths and contemporary culture into unusual, exciting and oddly familiar combinations. Tala is, like her mother, a "spellbreaker" who negates magic. Born in Avalon, her Filipino mother and Scottish father were among the protectors of the kingdom until the Wonderland Wars that led to Avalon's encasement in ice. It is now up to Tala, her parents and her lethal Filipino aunties and uncles to rescue Avalon. Chupeco's fusing of myths and fairytales blends the familiar with the made-up until her entire world has a feeling of the uncanny about it.