Mini Imaginaries
Unicorns, sasquatches, monsters, oh my!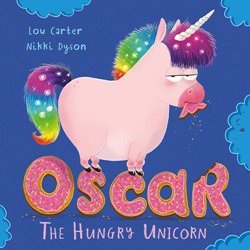 "Oscar is hungry. But he's eaten EVERYTHING. (Including his stable.)" What is a famished unicorn to do? In Lou Carter and Nikki Dyson's board book Oscar the Hungry Unicorn (Orchard Books, $10.99), the pink-bodied, rainbow-maned unicorn tries to fill his belly by eating a witch's house, a pirate ship, a fairy meadow, even a DJ at a cave party. Oscar, flashing his unamused and unimpressed side-eye throughout the entire book, is sure to elicit giggles from children ages zero to five.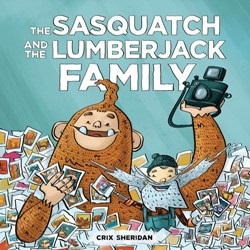 A follow-up board book, Crix Sheridan's The Sasquatch and the Lumberjack: Family (little bigfoot, $12.99), isn't exactly what one might expect from the title. The Lumberjack's family meets the Sasquatch, right? Nope! The friends who met in The Sasquatch and the Lumberjack here bring their families together for group activities like motorcycling, fishing and making music. Every double-page spread features different family members in action and a single word--GRAMMIE, SISTER, MA--to identify the (lumberjack or sasquatch) family member. Colorful and full of movement, this board book is a fun introduction to simple family words for kids ages zero to three.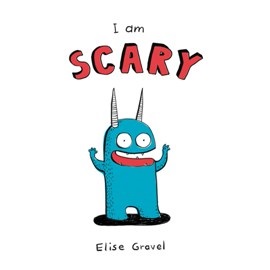 Pre-readers will almost certainly find Elise Gravel's big-eyed, horned monster anything but frightening. In I Am Scary (Orca, $10.95), a monster attempts to convince a child and their dog that it is very scary: "Look at my pointy TEETH! Look at my huge EYES!" The dog is alarmed but the child remains stoic, even when the monster lets out a mighty "ROAAAAR!" In fact, the child thinks the monster is cute. With a pleasant ending that caretakers are sure to love, the scary monster and the child find a better way to relate than through fear.