The Art of Government, Good & Bad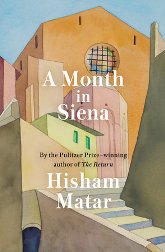 In an election year, art offers perspective. "A picture changes as you look at it and changes in ways that are unexpected. I have discovered that a painting requires time," Hisham Matar observes in his moving and perceptive memoir, A Month in Siena (Random House).
His encounters with Sienese paintings in London's National Gallery inspire an extended pilgrimage to the Italian city. In the Palazzo Pubblico, Matar spends hours contemplating a series of frescoes that Ambrogio Lorenzetti was commissioned to paint in 1338 on three walls of the Sala de Nove.
"This was what we had come to see," he writes. At the center of the composition is Lorenzetti's Allegory of Good Government, "a hymn to justice... If civic rule were a church this would be its altarpiece." The other walls feature The Effects of Good Government, where "a just, prosperous, peaceful and harmonious city is shown to exist side by side with a thriving and verdant countryside"; and The Effects of Bad Government, which "shows tyranny reigning and justice in chains."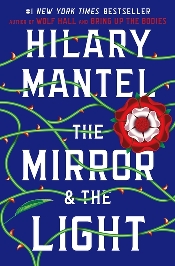 While reading Matar's book, I was also in the middle of Hilary Mantel's The Mirror & the Light (Holt). Suddenly, Thomas Cromwell, in the 16th century, recalls that in Siena, "you may see a fresco, where Good Government is set out on the wall, so that everyone can see what peace looks like. On the opposite wall, Bad Government has taken Peace by the hair. She is panicked, screaming, jerked to her knees."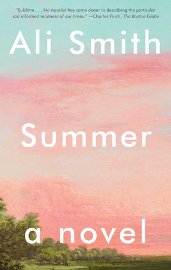 And soon after, in Ali Smith's Summer (Pantheon), a character visits Siena "for the day to see the Lorenzetti pictures in the town hall. The Good and Bad Governance.... The Good Governance wall, she says, has this perfect balance and harmony to it, which is also somehow deeply present in the fact that it's in amazing condition. Whereas the bad governance wall has deteriorated quite badly."
Coincidental readings? Cautionary tales? Matar writes: "The past and future stimulate our imagination; the present overwhelms it." --Robert Gray, editor