Let's Dance!
Not a single one of the twisting and twirling animals in these dance-focused children's books would suggest you dance like no one is watching. Instead? Flamenco! Love your tutu! And dance to the rhythm of the alphabet.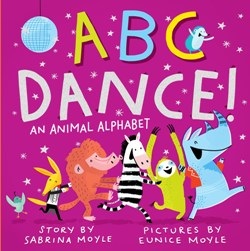 In ABC Dance!: An Animal Alphabet (Workman, $7.95), the "aardvarks arrive with a band of baboons," then "clog-dancing camels" enter the room. Sabrina Moyle's rhyme rarely stumbles as the "sloths swing and slide"; Eunice Moyle's illustrations feature wildly colored, outrageously dressed animals having a darn good time rocking out.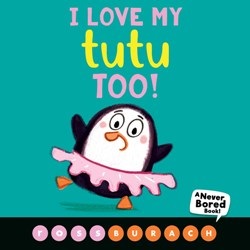 In Ross Burach's I Love My Tutu Too! (Scholastic Press, $7.99), a penguin adores its ONE pale pink tutu. A bear peeks in: "I love my tutu too." The page turn reveals "TWO tutus!" The bear's tutu is a frilly affair in two different shades of purple. Eight other animals arrive, all expressing love for their multi-colored tutus until there are TEN. But "ENOUGH with the tutu talk already," says a crocodile, "It's time to... DANCE!" All of the animals, sketched with a thick, active broken line, bob, hop, pirouette and leap, until they fall back with a happy, tired "Phew."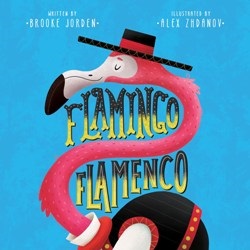 "Every creature on earth has a dance all its own. But none so well-known as the flamingo's flamenco." Hippos "pop, lock, and drop," wallabies waltz and tigers "shuffle and prance," but even with dedicated focus to their art and gorgeous costumes, no animal dance comes close to the Flamingo Flamenco (Familius, $8.99). Brooke Jorden's repetitive, rhythmic text may get pre-readers in a wriggling and jiggling mood; Alex Zhdanov's illustrations feature boldly colored, stylized animals on bright backgrounds, sure to catch a little one's attention.