Scandal, Snark and Crime-Solving Smarts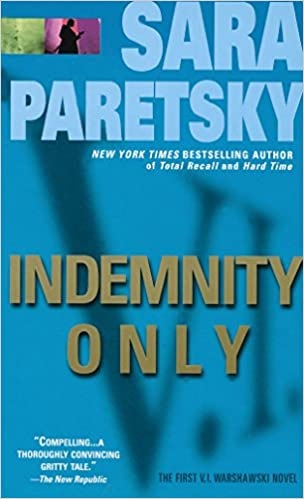 In the early days of quarantine, I picked up a crime novel from a neighbor's Little Free Library. I'd heard of Sara Paretsky, but hadn't read any of her mysteries featuring wisecracking Chicago sleuth V.I. Warshawski. By the time I'd finished Dead Land (Morrow, $28.99), I was more than willing to go back to the beginning of V.I.'s adventures, Indemnity Only (Dell, $7.99). I'm now halfway through the series, which so far comprises 20 novels and a short story collection.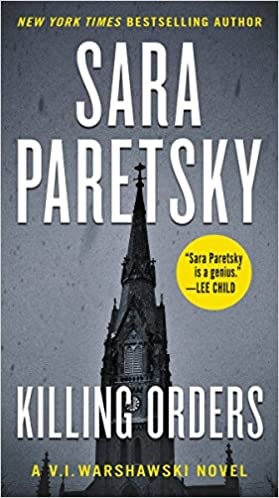 Paretsky has spent her adult life in Chicago, and her novels turn a keen eye on its financial corruption, backslapping politics, complicated modes of transportation and always-simmering ethnic tensions. V.I.--"Vic" to her friends--grew up on the South Side, the daughter of a Polish cop and an opera-singing Italian mother. After law school and a stint as a public defender, she set up her own private detective business. But the crimes that drive Paretsky's narratives are rarely the routine financial investigations that pay Vic's bills. Instead, she gets caught up in other, far more compelling cases: a monastery accused of counterfeiting securities (Killing Orders, Morrow, $9.99), a Filipina prison escapee tied to a labor scandal (Hard Time, Dell, $7.99), a childhood friend who begs Vic for a favor with disastrous consequences (Blood Shot, Dell, $7.99).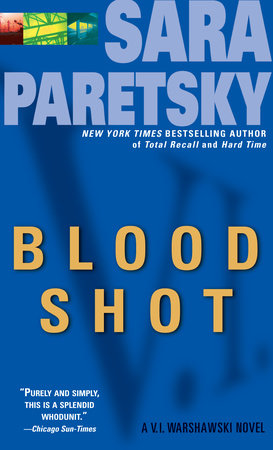 These cases provoke V.I.'s curiosity and her strong sense of justice, as well as her fierce commitment to underdogs. (Her encounters with friends, enemies and the cops call forth her caustic sense of humor, with varied but always entertaining effects.)
Vic is brilliant, hotheaded and utterly human: she makes mistakes, drinks too much and goes haring off on ill-advised midnight adventures. But she'll follow a victim--or a villain--to the ends of the earth to see justice done. And I'm relishing my own travels through the city she calls home. --Katie Noah Gibson, blogger at Cakes, Tea and Dreams