Shelf Awareness for Wednesday, April 4, 2012

Quotation of the Day
Vonnegut: 'Books Are Sacred to Free Men'
"Certain members of your community have suggested that my work is evil. This is extraordinarily insulting to me. The news from Drake indicates to me that books and writers are very unreal to you people. I am writing this letter to let you know how real I am....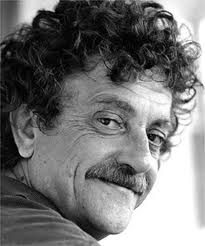 "I read in the newspaper that your community is mystified by the outcry from all over the country about what you have done. Well, you have discovered that Drake is a part of American civilization, and your fellow Americans can't stand it that you have behaved in such an uncivilized way. Perhaps you will learn from this that books are sacred to free men for very good reasons, and that wars have been fought against nations which hate books and burn them. If you are an American, you must allow all ideas to circulate freely in your community, not merely your own."
--
Kurt Vonnegut, in a 1973 letter
to Charles McCarthy, head of the Drake High School school board in North Dakota. McCarthy had demanded that 32 copies of
Slaughterhouse-Five
be burned in the school's furnace. "Other books soon met with the same fate," Letters of Note observed.


News
Seattle Times vs. Amazon: Round Four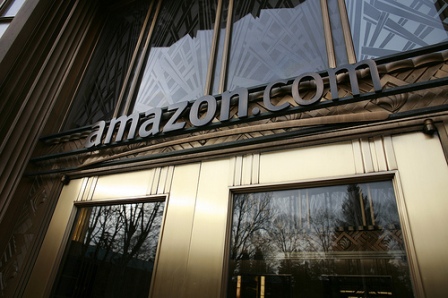 If Amazon has a home field advantage in its headquarters city, the Seattle Times doesn't appear to be recognizing it, as another investigative article looked at the company's policies regarding worker safety and job security in fulfillment centers.

In a piece headlined "Amazon.com warehouse workers fired if goals aren't met," the Times spoke with more than 40 current and former Amazon warehouse workers, "part of the massive blue-collar work force required to fulfill founder Jeff Bezos' ambitious vision of Amazon as a company that rivals Microsoft and Apple in technological prowess, but also offers one-stop shopping worthy of a Wal-Mart."

The reporters "found some employees who relished the challenges of working at an innovative company and appreciated the emphasis on safety. But they also found others who said that in its relentless push for efficiency, Amazon was quick to shed workers who, regardless of their tenure, could no longer measure up."

The Times also touched on the presence of "workampers" at Amazon's Campbellsville, Ken., warehouse: "Each fall, Winnebagos, Airstreams and other recreational vehicles fill up the gravel lots across the highway from the Amazon.com distribution center in this small town.... The presence of the work campers reflects the ongoing challenge of finding enough temporary workers to staff the peak holiday season, when Amazon's workforce in Campbellsville may more than double."

In response, Amazon issued a statement regarding warehouse safety that appeared in the Times and suggested "it's safer to work in an Amazon fulfillment center than in a department store."

"Since we ship hundreds of millions of packages a year, employ tens of thousands of associates, and record millions of work hours, it isn't possible to accurately portray the effectiveness of our procedures with anecdotes." it read in part. "To accurately reflect our operations, any reporting must focus on examining our safety record as measured against relevant industry benchmarks."



New Owner for Seattle's Queen Anne Books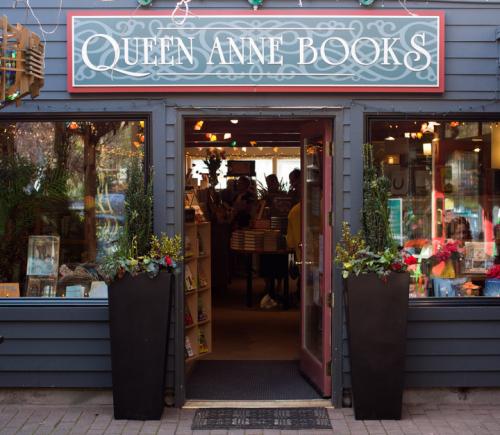 Queen Anne Books, Seattle, Wash., has been sold. Yesterday the shop tweeted: "Secret revealed: the new owner's name is Katharine Hershey. She's a regular customer and she'll be taking over as owner mid-month."

Last month owner Patti McCall announced she was putting the store up for sale and called her time at Queen Anne Books "an amazing ride," but had decided it was time to sell to "someone who will bring fresh energy and ideas to a business undergoing a radical and exciting transformation."

Slog's Paul Constant called the development "great news for Queen Anne, and it's happy news for Seattle's book culture, too."



President Obama Introducing Restored To Kill a Mockingbird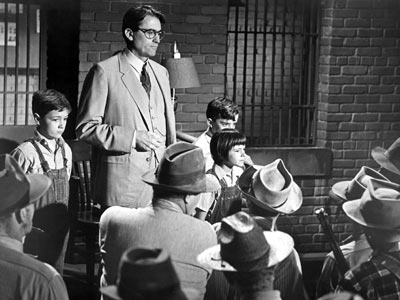 Saturday night on the USA Network, President Obama will deliver a brief introduction to the first presentation of a restored print of To Kill a Mockingbird, celebrating the 50th anniversary of the film's release. The New York Times' Media Decoder blog reported that the "inclusion of the president came at the request of the American Film Institute." The president taped his remarks last Friday.

"I'm deeply honored that President Obama will be celebrating the 50th anniversary of To Kill A Mockingbird by introducing it to a national audience," said Harper Lee. "I believe it remains the best translation of a book to film ever made, and I'm proud to know that Gregory Peck's portrayal of Atticus Finch lives on--in a world that needs him now more than ever."

Peck's widow, Veronique, observed: "We are so honored that the president is doing this introduction." The White House will also be hosting a screening of the film and reception in its honor Thursday. "If the president is there, it will be a great honor," she added. "I know Greg would have been a great supporter of his. He would have loved that man. So we're thrilled."

---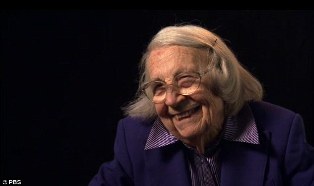 The Guardian featured a brief profile of Harper Lee's sister, Alice Finch Lee (Miss Alice), who recently celebrated her 100th birthday and spoke with documentary filmmaker Mary McDonagh Murphy (Hey, Boo: Harper Lee and To Kill a Mockingbird).

Miss Alice said her father, the inspiration for Atticus Finch, asked her to join his law firm in 1943. "He wasn't pushing or anything," she said, "He was just being like he'd always been: 'Do your own thing but do it well.' " When she asked her father how their small town might react "to a woman in a law office," he smiled and replied, "You'll never know until you try."



Pottermore: Video Offers a Sneak Peek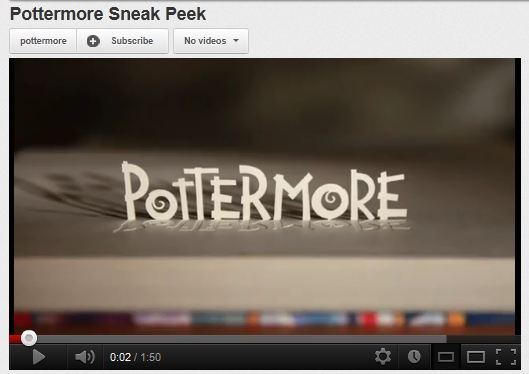 The mischievous creative team behind the highly anticipated Pottermore website continue to tease muggles everywhere with a new sneak peek video and a promise: "Explore more of the magical world of Harry Potter than ever before."



Obituary Note: Antonio Tabucchi
Antonio Tabucchi, a gifted author in his own right whose devotion to the works of Fernando Pessoa prompted Portugal's culture secretary to call him "the most Portuguese of all Italians," died late last month, the Guardian reported. He was 68. Tabucchi was also one of the founding members of the International Parliament of Writers, an organization "that highlights censorship and incursions into writers' freedom around the world," the Guardian wrote.



Notes
Cool Idea of the Day: 'Brilliant Tuscan Sunday' in Vermont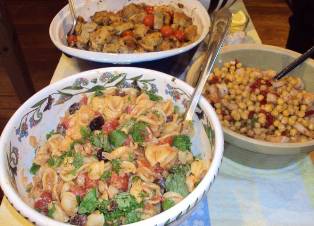 Sometimes all a bookseller needs at the end of the workday is a good meal... or, more to the point, a great meal. Inspired by Frances and Edward Mayes's The Tuscan Sun Cookbook: Recipes from Our Italian Kitchen (Clarkson Potter), the staff at Northshire Bookstore, Manchester Center, Vt., recently "put into action the brainchild of our own Nancy Scheemaker by preparing a meal entirely from one cookbook," book buyer Stan Hynds wrote on the bookshop's blog.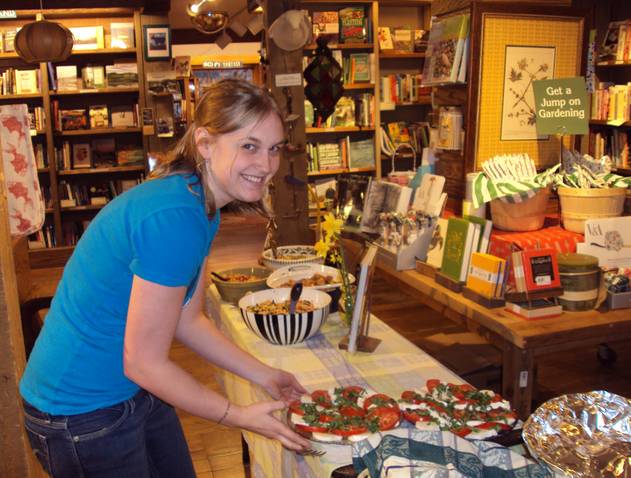 "About a dozen Northshire staff members selected one or two recipes from the book and gathered at the store on April Fool's evening to share the results. They were sensational," Hynds observed. "We are blessed at the Northshire to have so many skilled cooks. We made a meal to remember and hopefully to repeat. There is nothing like preparing and sharing good food to bring friends, family and colleagues together. We--all of us--recommend The Tuscan Sun Cookbook to you, for the delicious food you are sure to enjoy and for the fellowship we hope it brings you."

Photos: Cynthia Richards


Inu-chan Will 'Fetch Your New Favorite Books'
Brazos Bookstore, Houston, Tex., has launched a new program called Inu-chan (named for the "magical, cute little dog" in the shop's logo), which promises to "sniff out a unique list of books for 100 lucky customers over the next six months." For $25 per month, subscribers will receive "specially chosen, beautifully wrapped books.... Your book will be a surprise, a book you might not choose for yourself but which Inu-chan thinks will delight you."



To insure the right matches, prospective members are invited to "visit the store and our booksellers will give you a brief 5-10 minute interview to help us learn more about your reading interests and tastes."

Brittanie Shey of the Houston Press stopped by recently and met with manager Jeremy Ellis for an Inu-chan interview, which "is divided into four sections, and the first part is a series of either/ors meant to help the interviewee loosen up," she wrote. "Some examples: 'Classic or contemporary? Dogs or cats? Europe or Asia? Sexy or sleazy?' (For the record, my answers were: contemporary, dogs, Europe, sleazy.)

"From there the questions become more open-ended. What the interview doesn't ask: 'Who is your favorite author?' 'What kinds of books do you like to read?' or anything that specific. Ellis said that's intentional."

He also noted that "it's not really about choosing the book that you're looking for. It's about choosing the book that you need. We want to lead you into new territory.... We want there to be a surprise factor. A good bookstore ought to inspire you to find something new."



NYPL Video: 'Rated R for Research'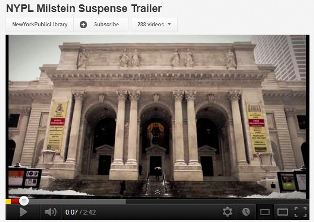 "History has secrets," the narrator intones in a suspense trailer from New York Public Library that extends an irresistible invitation to visit the Irma and Paul Milstein Division of United States History, Local History and Genealogy. It is a place where history and mystery, intrigue and even a little "Carmina Burana" linger in the air. "Know the past. Find the future."




Pennie Picks When the Emperor Was Divine
Pennie Clark Ianniciello, Costco's book buyer, has chosen When the Emperor Was Divine by Julie Otsuka (Anchor, $12.95, 9780385721813), originally published in 2003, as her pick of the month for April. In Costco Connection, which goes to many of the warehouse club's members, she wrote: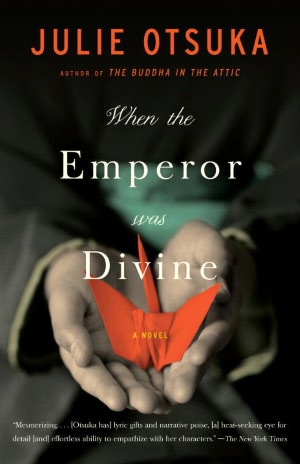 "It's often said that less is more, and Julie Otsuka's debut novel, When the Emperor Was Divine is a moving example of the power of simple yet well-chosen words.

"In five chapters--and five points of view--Otsuka tells the story of one family's journey to and return from a World War II Japanese internment camp. Otsuka's sparse prose shines a light on the family's experience, from the train ride there to the return of the father four years after the rest of the family is released. Despite the reunion, the family can never find the happiness they once knew.

"You can't tell the history of the Pacific Coast without revisiting the Japanese internment camps. This book takes me back to my childhood in Seattle and all of the different nationalities represented in my neighborhood. It's like traveling back in time to hear their stories--firsthand."
Otsuka's The Buddha in the Attic, which won the PEN/Faulkner Award for Fiction, has just appeared in paperback.




Book Trailer of the Day: Heaven Is Here
Heaven Is Here: An Incredible Story of Hope, Triumph, and Everyday Joy by Stephanie Nielson (Voice), who has blogged for years on nieniedialogues.com.


Media and Movies
Media Heat: Anne Rice on Colbert
Tomorrow morning on Morning Joe: Yogi Berra and Ron Guidry, the subjects of Driving Mr. Yogi: Yogi Berra, Ron Guidry, and Baseball's Greatest Gift by Harvey Araton (Houghton Mifflin Harcourt, $26, 9780547746722).

---

Tomorrow morning on the Today Show: Clint Hill and Lisa McCubbin, authors of Mrs. Kennedy and Me: An Intimate Memoir (Gallery, $26, 9781451648447). They will also appear on CNN's Piers Morgan Tonight and MSNBC's Last Word with Lawrence O'Donnell.

Also on Today: Robin Gaby Fisher and Angelo J. Guglielmo Jr., authors of The Woman Who Wasn't There: The True Story of an Incredible Deception (Touchstone, $26, 9781451652086). They will also appear on Dr. Phil.

---

Tomorrow on CNN's Starting Point: Amanda Beard, author of In the Water They Can't See You Cry: A Memoir (Touchstone, $24.99, 9781451644371).

---

Tomorrow on CNN's Situation Room with Wolf Blitzer: South Carolina Governor Nikki Haley, author of Can't Is Not an Option: My American Story (Sentinel, $27.95, 9781595230850). She will also appear on Your World with Neil Cavuto and the Jim Bohannon Show.

---

Tomorrow on KCRW's Bookworm: Jeanette Winterson, author of Why Be Happy When You Could Be Normal? (Grove, $25, 9780802120106). As the show put it: "Jeanette Winterson revisits the terrain of her first novel, Oranges Are Not the Only Fruit, in her new memoir, Why Be Happy When You Could Be Normal? We discuss fiction, myth and poetry, imagination and ferocity as we explore the possibilities that restored Winterson after a nervous breakdown and near suicide. The uncharted journey of the soul on its way to love is the impossible subject of this conversation."

---

Tomorrow on CBS' the Doctors: Dr. Jorge E. Rodriguez, co-author of The Acid Reflux Solution: A Cookbook and Lifestyle Guide for Healing Heartburn Naturally (Ten Speed Press, $21.99, 9781607742272).

---

Tomorrow on NPR's Diane Rehm Show: Winston Groom, author of Shiloh, 1862 (National Geographic, $30, 9781426208744).

---

Tomorrow night on the Colbert Report: Anne Rice, author of The Wolf Gift (Knopf, $25.95, 9780307595119).

---

Tomorrow night on the Late, Late Show with Craig Ferguson: Alex Dryden, author of The Blind Spy (Ecco, $24.99, 9780062088086).




Visuals: Cosmopolis Pics; Total Recall Trailer
Indiewire showcased images from David Cronenberg's Cosmopolis, in which "we get our first look at Paul Giamatti holding a badass looking weapon, as well as snaps of [Robert] Pattinson, [Juliette] Binoche and Sarah Gadon. And while the film is based on Don DeLillo's novel about 24 hours in the life of a young billionaire as he drives around Manhattan in his pimped out limo, clearly, he's going to be having one helluva day."

---

A full length trailer has been released for the remake of Total Recall, which was--long ago on a planet far, far away--a Philip K. Dick short story titled "We Can Remember It for You Wholesale" before the 1994 Arnold Schwarzenegger star vehicle appeared. Indiewire noted that the latest incarnation, which "invades your mind" August 3, "is going to play gangbusters for the geek set and for mainstream crowds who may not remember/have seen the original."



Movie Projects: Before I Fall; Garlic and Sapphires
Gina Prince-Bythewood (Secret Life of Bees) is in negotiations to direct an adaptation of Lauren Oliver's Before I Fall, which is being produced by Jon Shestack (Dan in Real Life). According to the Hollywood Reporter, "Maria Maggenti initially adapted the script, though Prince-Bythewood will now do a rewrite" and is also developing Wally Lamb's novel I Know This Much Is True as a directing vehicle.

---

Elizabeth Sarnoff (Alcatraz, Lost) will rewrite an earlier version of the script for a film adaptation of Ruth Reichl's book Garlic and Sapphires: The Secret Life of a Critic in Disguise. Deadline.com reported that Paul Feig (Bridesmaids) is attached to direct the project and Cary Brokaw (The Resident) will produce for Fox 2000.



Books & Authors
Awards: ACP Food Writing; Reading the West Shortlists
Tasting India by Christine Manfield was named Cookbook of the Year during Monday night's International Association of Culinary Professionals awards celebration, honoring the best in food writing, photography, design and journalism. Check here for a complete list of IACP category winners.

Eater.com reported that several titles were given Culinary Classics Book awards, "a sort of cookbook hall of fame. These included: Simple French Food by Richard Olney, Craig Claiborne's New York Times Cookbook, James Beard's American Cookery and The Art of Eating by MFK Fisher."

---

The shortlists for this year's Reading the West Book Awards, sponsored by the Mountains & Plains Independent Booksellers Association, are:

Adult Nonfiction
Code Talker: The First and Only Memoir by One of the Original Navajo Code Talkers of World War II by Chester Nez with Judith Schiess Avila (Berkley)
Empire of the Beetle: How Human Folly and a Tiny Bug Are Killing North America's Great Forests by Andrew Nikiforuk (Greystone Books)
Fire Season: Field Notes from a Wilderness Lookout by Philip Connors (Ecco)
The Last Gunfight: The Real Story of the Shootout at the O.K. Corral--and How It Changed the American West by Jeff Guinn (S&S)
Nothing Daunted:The Unexpected Education of Two Society Girls in the West by Dorothy Wickenden (Scribner)

Adult Fiction
Blind Your Ponies by Stanley Gordon West (Algonquin)
From This Wicked Patch of Dust by Sergio Troncoso (University of Arizona Press)
Hell is Empty: A Walt Longmire Mystery by Craig Johnson (Viking)
Rain Falls Like Mercy by Jack Todd (Touchstone)
The Voice of the River by Melanie Rae Thon (University of Alabama Press)

Children's
The Dragon of Cripple Creek by Troy Howell (Abrams)
Milagro of the Spanish Bean Pot by Emerita Romero-Anderson (Texas Tech University Press)
Missing on Superstition Mountain by Elise Broach and Antonio Javier Caparo (Henry Holt)
Saga of the Sioux by Dee Brown and Dwight Jon Zimmerman (Henry Holt)
Wagons Ho! by George Hallowell and Joan Holub (Albert Whitman & Co.)

Winners will be announced May 30.





Book Brahmin: Christopher Moore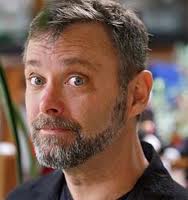 Christopher Moore's new book,
Sacré Bleu
(Morrow, April 3, 2012), is a romp through Belle Epoch Paris, where Toulouse-Lautrec and Lucien Lessard open an artist's Pandora's Box while trying to solve the murder of their friend Vincent van Gogh. Moore is the author of 12 other novels covering topics from Shakespeare's
King Lear
to cetacean biology. He was born and raised in Ohio, and now divides his time between San Francisco and Hawaii.
When he's not writing, Moore enjoys ocean kayaking, scuba diving, photography and sumi-e ink painting.
On your nightstand now:
Raylan by Elmore Leonard; Shylock, A Legend & Its Legacy by John Gross.
Favorite book when you were a child:
Green Eggs and Ham by Dr. Seuss, or The Mouse and the Motorcycle by Beverly Cleary, or The Mysterious Island by Jules Verne, depending on what size kid.
Your top five authors:
John Steinbeck, Shakespeare, Kurt Vonnegut, Carson McCullers and William Butler Yeats.
Book you've faked reading:
Being and Nothingness by Jean-Paul Sartre. I used to crib quotes from it and walk around all clench-jawed and angsty, while wearing a long coat, but I actually never read it.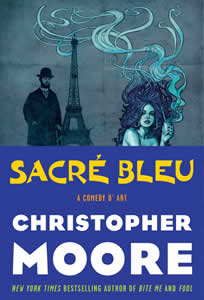 Book you're an evangelist for:
The Last Days of Summer by Steve Kluger. It's an epistolary novel about a kid writing to a baseball player during WWII to try to get him to hit a home run for him on the radio. It's hilarious. A sales rep from the publisher forced it on me several times after I tried to chuck it at a trade show, but he kept picking it up and giving it back to me. I read it, and it turned out to be one the funniest things I'd read in 10 years. Really a joy, and I wasn't a baseball guy.
Book you've bought for the cover:
I used to buy a lot of books for the covers when I was in my teens. I bought a whole series of H.P. Lovecraft books because they had extraordinarily creepy covers. I fancied myself a horror-story writer in those days, so creepy was good.
Book that changed your life:
Cannery Row by John Steinbeck. It taught me about narrative voice and the power of having a forgiving attitude toward one's characters.
Favorite line from a book:
"All human actions are equivalent and all are on principle doomed to failure." --Jean Paul Sartre from Being and Nothingness (probably).
Book you most want to read again for the first time:
To Kill a Mockingbird by Harper Lee.


Book Review
Children's Review: Tua and the Elephant
Tua and the Elephant by R.P. Harris, illus. by Taeeun Yoo (Chronicle Books, $16.99 hardcover, 204p., ages 8-12, 9780811877817, April 2012)
With this enchanting first novel, R.P. Harris plunges readers into Chiang Mai, Thailand, as seen through the eyes of 10-year-old Tua (Thai for "peanut"). Chiang Mai might be a town bustling with crowds of farangs ("creature[s] from a foreign land"), buses and taxis, but Tua knows everyone in the night market by name, and they in turn look after their "little peanut." Tua's tour of the night market is a feast for the senses, with its stalls selling sticky rice and mango, necklaces of white jasmine, and music from a coconut-shell fiddle and bamboo flute.
One night, Tua comes upon an elephant just outside the night market and feels an instant connection. "All Thais love the elephant, from the beloved king in his palace to the monk in his temple; from the baby in the crib to the granny in the hammock.... And Tua... was no exception." She senses that it's unhappy, and follows the elephant. She discovers that its mahouts, the people who are meant to take care of it ("a master mahout becomes one with his elephant"), are mistreating the animal. She hatches a plan to free the elephant, but what then?
Harris invents a resourceful, intelligent heroine who chooses her allies well, and introduces readers to a tight community that aids Tua in her mission but never takes it over. Tua's Auntie Orchid, an actress, makes the ideal confidante for Tua and injects a heavy dose of humor into the proceedings (as a farmer's daughter, Lady Orchid points out the more practical considerations of harboring a pachyderm fugitive). The author gently raises the plight of Asian elephants, which are extremely valuable and often taken from the wild to be exploited for profit. But the crux of the story is the connection between Tua and the elephant, and their bond drives the action. Taeeun Yoo's (The Little Red Fish) gold and purple illustrations in charcoal and linoleum-block print possess the soft, loose feel of pastels. She's as adept at scenes of the marketplace as she is at conveying the intimate connection between Tua and her newfound four-legged friend.
The plentiful artwork, generous white space and short chapters will invite budding readers, and the sprinkling of Thai words make this a strong read-aloud choice. The exotic setting, foods and fragrances will appeal to adventurous readers, and the suspense of the mahouts in hot pursuit of Tua and her elephant keep the pages turning. Little peanut's story offers a little something for everyone. --Jennifer M. Brown
Shelf Talker: This debut novel--with its resourceful 10-year-old heroine, the abused elephant she rescues, and a tightly knit community in Thailand--will cast a spell over readers.