Shelf Awareness for Readers for Friday, November 30, 2012

Book Review
Nonfiction
Children's Book-a-Day Almanac
by Anita Silvey
Children's & Young Adult

Little Tug
by Stephen Savage

Starry River of the Sky
by Grace Lin
It's a Little Book
by Lane Smith
Create with Maisy: A Maisy Arts-and-Crafts Book
by Lucy Cousins
Mice
by Rose Fyleman , illus. by Lois Ehlert
Let's Sing a Lullaby with the Brave Cowboy
by Jan Thomas
The Amazing Hamweenie
by Patty Bowman
Nighttime Ninja
by Barbara DaCosta , illus. by Ed Young
You Are Stardust
by Elin Kelsey , illus. by Soyeon Kim
Let's Go for a Drive!
by Mo Willems
Jet Plane: How It Works
by David Macaulay
Violet Mackerel's Brilliant Plot
by Anna Branford , illus. by Elanna Allen
The Seven Tales of Trinket
by Shelley Moore Thomas
The Boxcar Children Beginning: The Aldens of Fair Meadow Farm
by Patricia MacLachlan
Will Sparrow's Road
by Karen Cushman
"Who Could That Be at This Hour?"
by Lemony Snicket , illus. by Seth
Such Wicked Intent
by Kenneth Oppel
Poetry

National Geographic Book of Animal Poetry
by J. Patrick Lewis, editor
Leave Your Sleep: A Collection of Classic Children's Poetry
by Natalie Merchant , illus. by Barbara McClintock
--- SPECIAL ADVERTORIAL OFFERINGS ---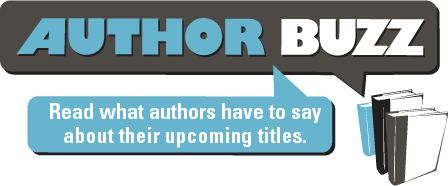 Dear Reader,

When I first set up a "demon graveyard," of sorts, for my Demonica/Lords of Deliverance series, I never imagined that the characters who populated it would become so central to the series. But here we are, following up the Grim Reaper's story with that of his right-hand man, Hades.

Dark, lethal, and a little playful, Hades will take a beautiful, brave fallen angel on a journey that will lead them both to danger and, possibly, love.

Please write to 1001DarkNights@gmail.com to win one of five copies.

http://www.1001darknights.com/authors/2015-books/larissa-ione-hades/




Publisher: Evil Eye Concepts, Inc

Pub Date: 5/26/15

ISBN: 978-1-940887-54-8

List Price: $2.99