New Voices, New Rooms: Centering Inclusion and Respect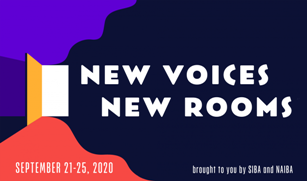 On the first afternoon of the virtual New Rooms, New Voices conference, being held this week in partnership between the New Atlantic Independent Booksellers Association and the Southern Independent Booksellers Alliance, speaker Jerod Grant, who conducts workshops on topics like race, identity, equity and toxic masculinity as part of Cultures Connecting LLC, led a discussion on how booksellers can help make their stores more welcoming spaces by centering inclusion and respect.
Grant, who worked in higher education for more than a decade and was the director of diversity and equity at Everett Community College, explained some frequently used terminology and gave advice on how booksellers can navigate difficult conversations.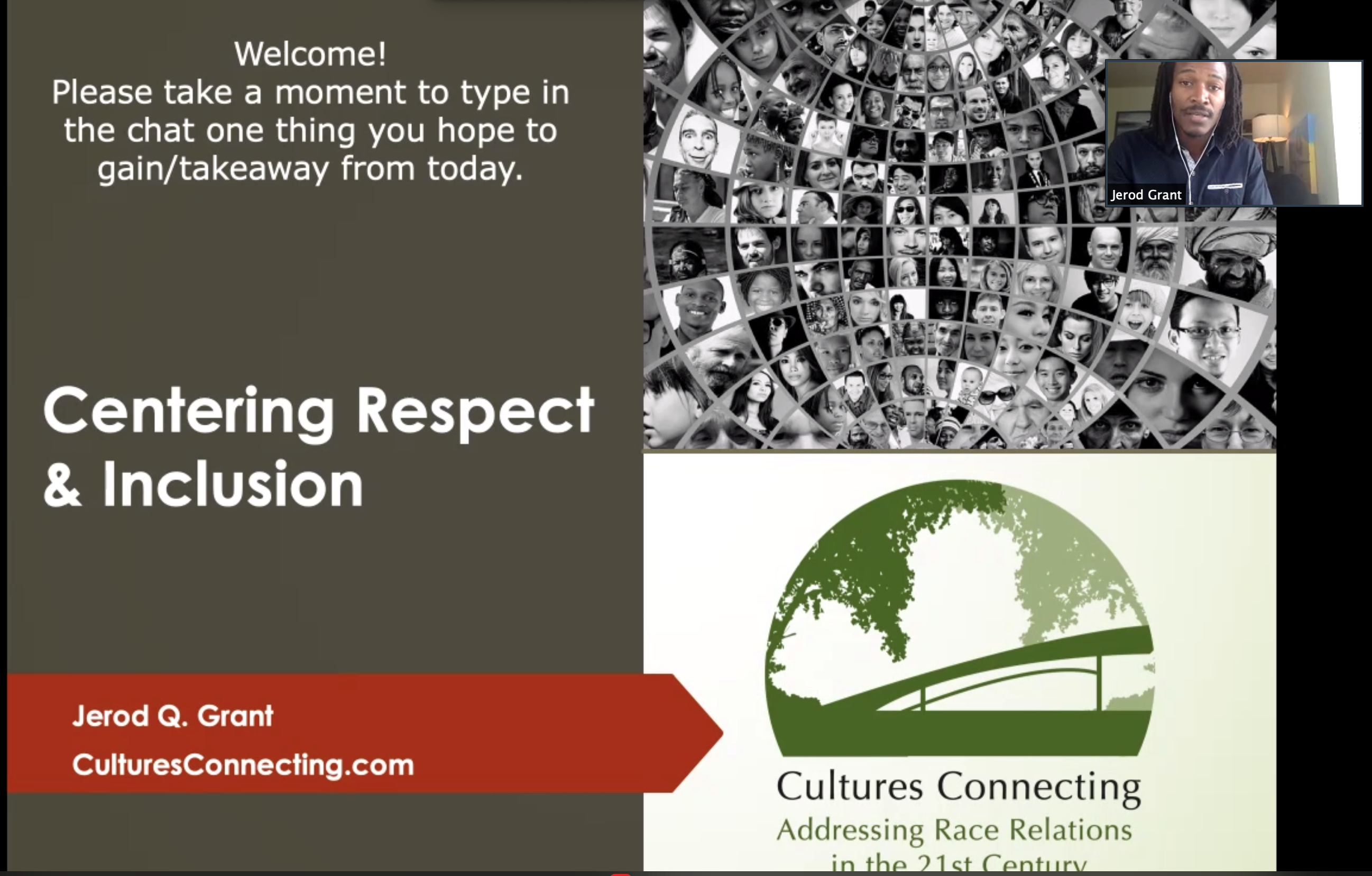 Throughout the discussion, Grant emphasized that equity ideology is a "way of being, not just a checklist," and that it has no easy fixes. It is a lens through which one views the world and an "ideological commitment." He explained that centering the conversation on race does not mean it is more important than any other identity, and added that while race may be a social construct, the implications and impacts of race are "absolutely real." He noted, too, that racism includes not only racial prejudice, which "we all have," but also social and institutional power and control.
He also discussed the term BIPOC--Black, Indigenous and People of Color. The term is meant to acknowledge the different histories and unique experiences of various groups. In particular, he noted, the term is used in the U.S. to "speak to the original sins of this country"--the dispossesion of Indigenous peoples and the chattel enslavement of Black folks.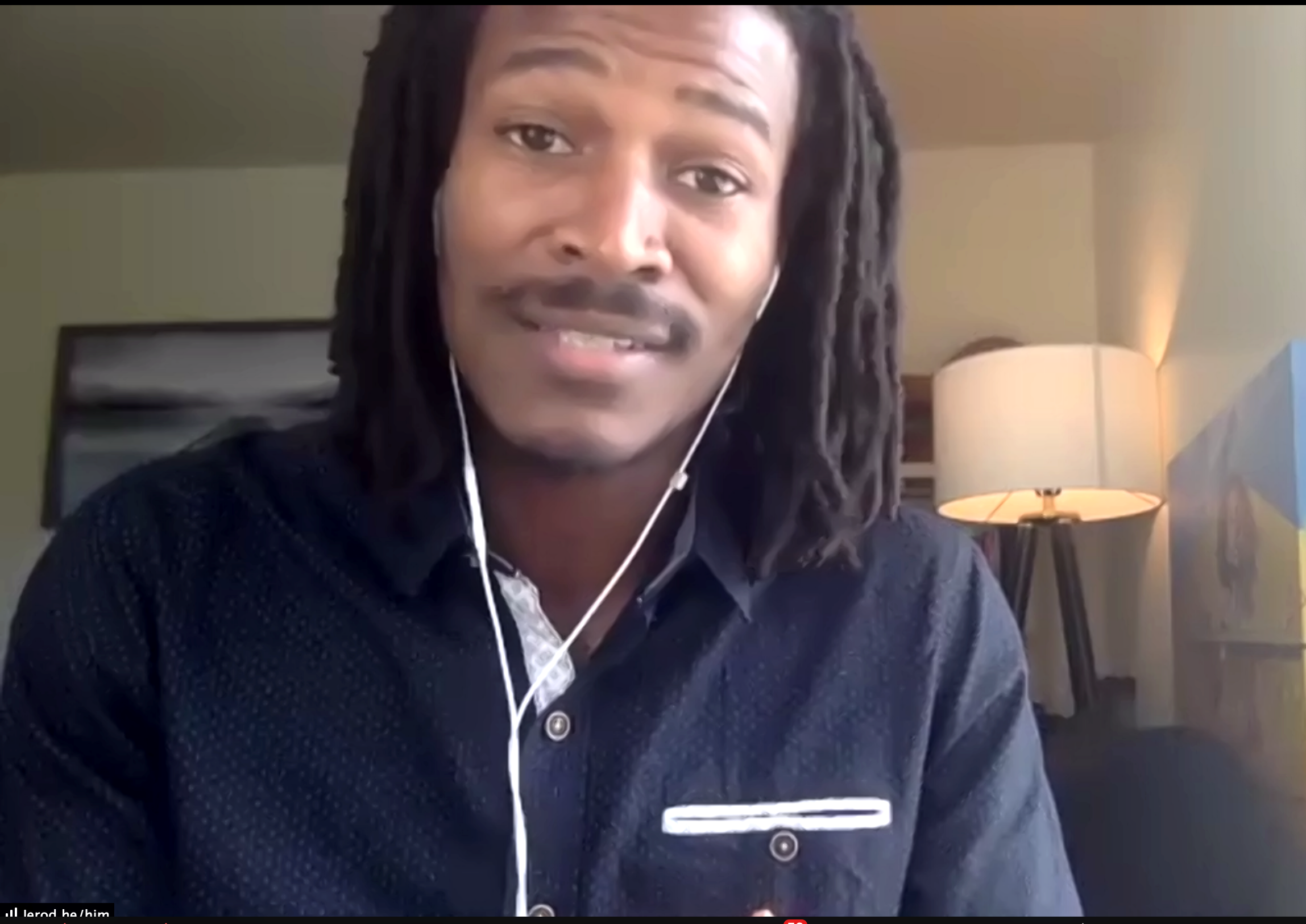 Jerod Grant
Grant brought up some of the most common ways that people try to derail conversations about race, such as saying "All Lives Matter" in response to "Black Lives Matter," or saying things like "I don't notice skin color" or "I don't see color." While some of these things may not sound bad in a vacuum, he continued, "going universal" dismisses the very real, very specific struggles that people of color experience.
When it comes to having "courageous conversations," Grant offered some general pointers. People should be willing to experience discomfort, to stay engaged during difficult conversations, to take risks and to "expect and accept non-closure." On the point of taking risks, Grant said that for a bookstore that might include something like creating a social media post about a commitment to inclusion and equity, which could put off some people within the store's customer base. He also stressed that taking risks can look very different for white people and for POC. For the latter, he said, the risks might be losing their job or facing retaliation in the workplace.
One of the most important things to remember, he said, is to "hold space" in these conversations. It is not always about immediate solutions or commitments--there needs to be space for "hearing and understanding."
Grant drew on his time in higher education to talk about diversifying staff. If an employer's plans to diversify an institution don't "confront institutional inequities," hiring staff members from diverse backgrounds will not suddenly create a more diverse, inclusive space. In many cases, he said, it will lead to high turnover as a culture of institutional racism is still present.
He pointed out that trust needs to be built with communities of color, which comes from "consistency over time," and the work someone does in New York will "look completely different" from the work done in Pennsylvania or Virginia. --Alex Mutter
---

---