Rofhiwa Book Café to Open in East Durham, N.C.

Rofhiwa Book Café will open next year at the corner of Driver St. and Angier Ave. in East Durham, N.C., WRAL reported, adding that the new business "will have a special focus on Black culture and literature." Plans call for launching an online bookstore in December, then construction will start on the building in late January with the goal of a soft opening for the store in March 2021.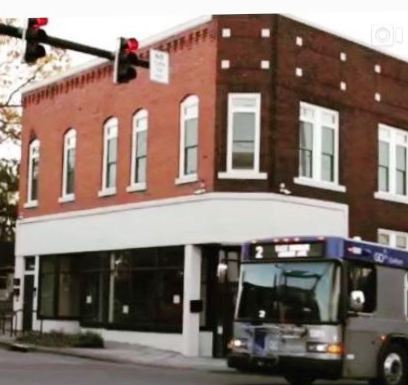 Rofhiwa's future location
Owner Beh Mahkubele said Rofhiwa, which translates to "we are given," means to use what you have and try to create something remarkable out of it. "I didn't know where I was going to do it, but I moved to east Durham in 2018 and it felt like just the place," said Makhubele, who grew up in South Africa during a time when access to Black literature in schools was almost nonexistent. "What does it mean for people to write you into their stories? It means that you can imagine yourself into a future. You can dream differently for yourself."
WRAL noted that as she became a book collector over the years, her passion for a bricks-and-mortar space where people could collaborate and cultivate grew stronger.
Curator Naledia Yaziyo observed: "I was like, Oh my God, this is a space that can possibly be somewhere where people can access fiction from across the Black world. What is new and exciting, what is perhaps challenging and controversial."
Makhubele and Yaziyo hope the shop will become a safe space for open dialogue. "It's important to have spaces where people can gather, and to think, and to ponder, and to process and to cry, and to read and to imagine because we are in something tough," said Mahkubele. "Also a space where people will be engaged in the global conversation that's happening."
---

---