Sacramento's Beers Books Has Soft Opening in New Location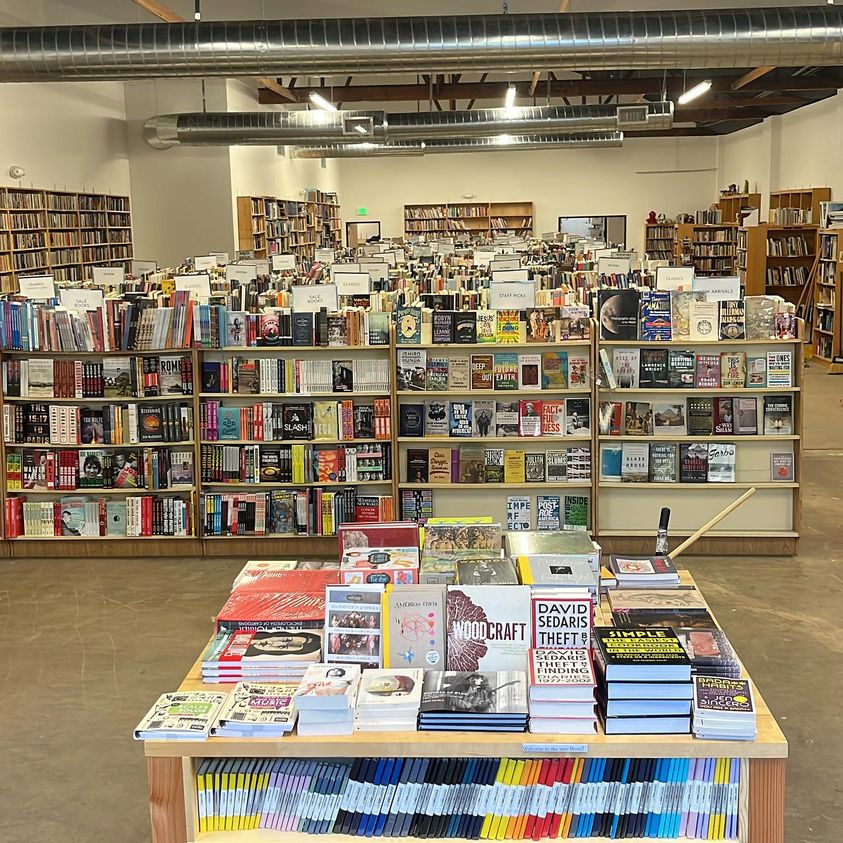 The new Beers Books in progress.
Beers Books, Sacramento, Calif., had a soft opening last weekend in its new location. As the store posted on Facebook, "After many delays, we have finally brought the staff back and plan to open at 712 R St on Saturday, August 26th. We're planning a more 'grand' opening in September, but the renovation is basically done, so we are finally ready to get books on the shelves and do what we do best! Not everything will be perfect right away, but Beers has always been a work-in-progress sort of place/vibe. So please come see us, tag a friend, and keep the mind-rot at bay with a good book (or ten)."
In March, the store had moved out of its former site several blocks away, on S St., a building that is being demolished and replaced with a new apartment building. The Sacramento Bee reported that the new building is "slightly bigger than its previous location."
Beers Books, founded in 1936, had been in its S St. location since 2004. Jim Naify has owned the store since 1985. For many years, Beers Books sold mostly new books and some used books until the expansion of Borders and Barnes & Noble superstores in the 1990s, when it began to focus on used books. It currently sells about 10% new books and 90% used books and movies. It also sells via bookshop.org.
---

---