The Cult of the Founder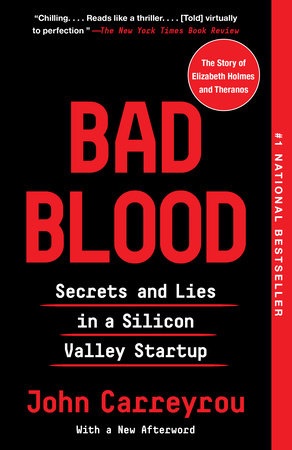 Silicon Valley and tech startups can seem like another world. Books like John Carreyrou's Bad Blood: Secrets and Lies in a Silicon Valley Startup (Vintage, $16.95) have provided fascinating, if unflattering, looks inside that world. The story of Elizabeth Holmes and Theranos proved unusual and shocking enough to catch Hollywood's attention; it inspired a documentary, a Hulu miniseries and a film starring Jennifer Lawrence. Holmes's meteoric rise and fall, for all of its strangeness, however, follows a familiar pattern of mercurial, charismatic founders and executives whose grandiose visions earned their companies seemingly endless venture capital funding, all while questions about the soundness of their businesses were largely ignored.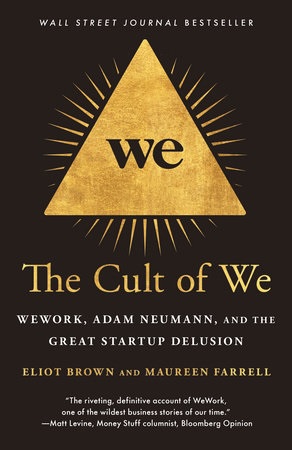 The Cult of We: WeWork, Adam Neumann, and the Great Startup Delusion by Eliot Brown and Maureen Farrell (Crown, $18) suggests in its title the frenzy of adulation that builds around companies like WeWork until reality finally intrudes. After the fact, media narratives often fixate on the more bizarre actions and pronouncements of headstrong founders like Adam Neumann, and it is easy in retrospect to view the rise and fall of once-promising startups as a kind of morality play.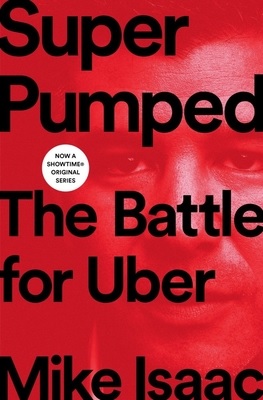 Books like The Cult of We and Bad Blood capture how the eccentricities of founders are normalized, or even seen as signs of prophetic genius, inside the startup world. As documented in Mike Isaac's Super Pumped: The Battle for Uber (W.W. Norton, $18.95), that doesn't mean that investors will maintain their patience forever. Uber and WeWork would eventually see their founders booted, their still-enormous companies going on without them. More disturbingly, the books end with few lessons learned and often plenty of money made by the people involved, leaving little doubt that startup messiahs will continue to flourish, likely inspiring another wave of books and movies after their promises fall short. --Hank Stephenson, manuscript reader, the Sun magazine