Hope with a Side of Wit: Political Memoirs
By any measure, the last two years in American politics have been turbulent, if not downright disorienting. As politicians engage in shouting matches on social media (and elsewhere), I've been turning to an unlikely source of comfort: memoirs by staffers from the Obama White House.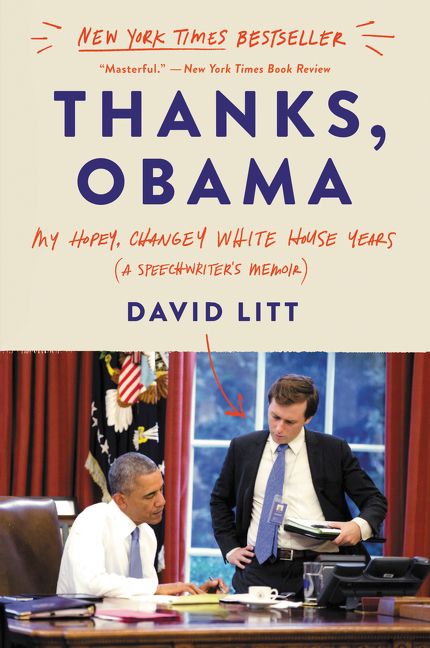 It isn't just nostalgia, or denial. Whether they're youthful idealists like David Litt (Thanks, Obama; Ecco Press, $16.99), who jumped on the former senator's campaign and ended up spending years working for him, or veteran public servants like Wendy R. Sherman (Not for the Faint of Heart; Public Affairs, $28), whose career spans multiple administrations, these voices have helped me in two key ways. They remind me of what it was like to live in slightly saner--if no less complicated--political times. And they help explain, with their insider views of the Obama administration's triumphs and failures, how the U.S. reached its current moment.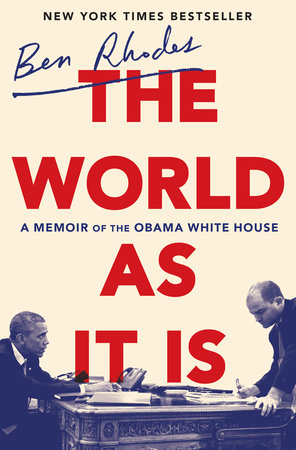 Ben Rhodes, who spent nearly a decade working on foreign policy and communications for Obama, chronicles the complex issues, impossible decisions and flat-out unbelievable moments of his political career in The World As It Is (Random House, $30). His thoughtful accounts of the Arab Spring and the reopening of U.S.-Cuba relations make a great pairing with Sherman's blow-by-blow of negotiating the Iran nuclear deal and Litt's breezy but sharply observed rendering of life as a speechwriter for Obama. These memoirs, plus Alyssa Mastromonaco's Who Thought This Was a Good Idea? (Twelve, $15.99), offer insights on leadership and show their authors' staunch commitment to hard work and public service.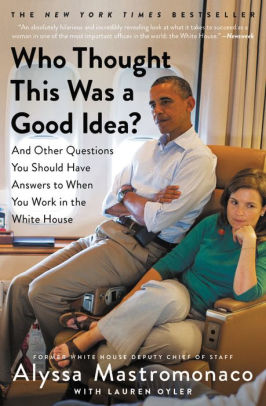 Mastromonaco wins for best title (and most wry humor), but all four books provide fascinating behind-the-scenes glimpses into the daily lives unfolding alongside massive world events. Even more importantly, they remind me that even in fraught and divisive times, the American experiment of democracy is still--à la Mastromonaco--an excellent idea. --Katie Noah Gibson, blogger at Cakes, Tea and Dreams