Historical Fiction Picks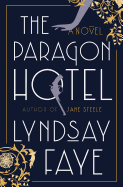 I first encountered Lyndsay Faye's historical fiction when The Gods of Gotham (Putnam, $16) came out in 2012, and it was love at first read. Faye's ability to pack a thriller of a story with accurate historical detail, period language and vivid descriptions of a time and place is exactly what draws me to historical fiction in the first place. So I was delighted to hear she was returning to historical fiction with The Paragon Hotel (Putnam, $26), which transports readers back to an all-black hotel in 1920s Portland, Ore.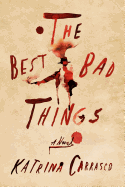 Katrina Carrasco's The Best Bad Things (MCD, $27) incorporates rich historical detail into a carefully woven thriller. Carrasco imbues the history of the Pinkerton agents of the late 19th century with a sense of feminism and sexuality that is both unexpected and entirely reasonable, given the structure of the novel. Alma Rosales goes undercover as the smart-mouthed, quick-fisted Jack Camp in the story of a West Coast smuggling ring steeped in violence and lust.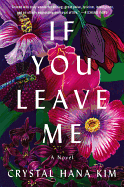 For a novel with a bit less blood and gore, Crystal Hana Kim's If You Leave Me (Morrow, $26.99) acknowledges the brutal history of the Korean War by focusing on the very human and individual costs of the war--indeed, of war in general--on those who may not be fighting on its front lines.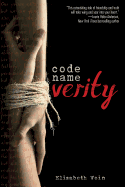 Code Name Verity (Disney-Hyperion, $9.99) by Elizabeth Wein opens with Verity, a young Scottish woman working for the Allies in France, held captive by Nazi soldiers who have found her out. The narrative shifts backward and forward in time from that point to explain how she got there, and what secrets she is holding from her German captors. With its clever plotting and incredible character development, Verity is mesmerizing. --Kerry McHugh, blogger at Entomology of a Bookworm