'I Walk Because, Somehow, It's Like Reading'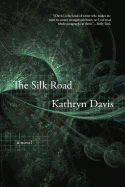 I've just returned from the hypnotic pilgrimage that is Kathryn Davis's gorgeous novel The Silk Road (Graywolf), where the bardo somehow intersects with the Camino de Santiago: "Like the place in the dream where you always get lost, a well-traveled, well-known road shaking you loose into fear and confusion, propelling you toward that house just around the bend but there is no toward, there is no house, there is no bend."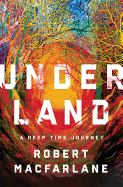 Walking is complicated. "For more than 15 years now I have been writing about the relationships between landscape and the human heart," Robert Macfarlane observes in Underland: A Deep Time Journey (Norton), an extraordinary account of his own "journeys into darkness, and of descents made in search of knowledge." Sometimes he climbs: "A cloud-sea fills the landscape below us."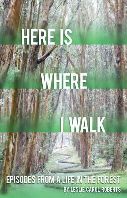 In Here Is Where I Walk: Episodes from a Life in the Forest (University of Nevada Press), Leslie Carol Roberts deftly explores her world through the lens of daily walks in San Francisco's Presidio: "I think of the wild and how it inhabits urban spaces, as image, memory, park, as a place for art to show ideas of our larger situation. Are city parks actually wild places? It depends on whom you ask."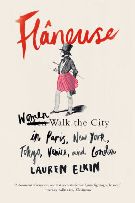 "I walk because, somehow, it's like reading," Lauren Elkin writes in Flâneuse: Women Walk the City in Paris, New York, Tokyo, Venice, and London (FSG). "You're privy to these lives and conversations that have nothing to do with yours, but you can eavesdrop on them. Sometimes it's overcrowded; sometimes the voices are too loud. But there is always companionship. You are not alone. You walk in the city side by side with the living and the dead."
Although Erling Kagge's feet seem firmly planted on the ground in Walking: One Step at a Time (translated by Becky L. Crook, Pantheon), he still sees the mind-bending possibilities: "And this is precisely the secret held by all those who go by foot: life is prolonged when you walk. Walking expands time rather than collapses it."