Setting the Scene, Acting Like People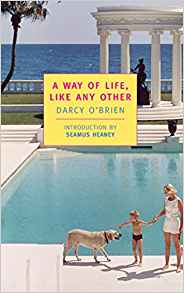 "I would not change the beginning for anything," Darcy O'Brien writes in A Way of Life, Like Any Other (NYRB Classics), quasi-fictionally describing his 1950s childhood as the son of fading Hollywood movie actors. "Oh what a world it was! Was there ever so pampered an ass as mine?"
It gets much darker after that, but I kept thinking about O'Brien as I read Linn Ullmann's novel Unquiet (Norton), in which the daughter of Liv Ullmann and Ingmar Bergman conjures a family dynamic: "I was her child and his child, but considering that they, too, wanted to be children, things sometimes got a little difficult."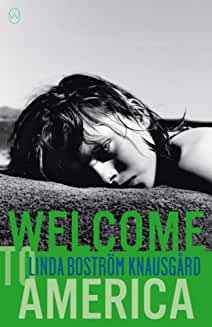 Then there's the silent daughter of a successful theater actress in Linda Boström Knausgård's novel Welcome to America, translated by Martin Aitken (World Editions): "I was always quiet before, at the theatre, too. Mum was annoyed by it, but there was so much for her to do that it got lost in everything else."
Or... "Of themselves, Jane and Serge would never have given up more than they wanted.... Their daughter Charlotte never let a paparazzo penetrate the mystery of her chronic shyness," Véronique Mortaigne writes in Je T'aime: The Legendary Love Story of Jane Birkin and Serge Gainsbourg (Icon Books).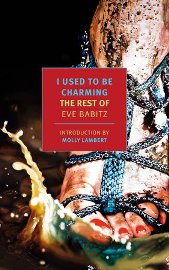 For an essay recently collected in I Used to Be Charming (NYRB Classics), Eve Babitz had interviewed Jackie Collins about her novel Hollywood Kids (1994): "The truth is, Collins feels sorry for Hollywood kids," Babitz writes. "A great sadness seems to hang over their decadent little monster heads--the result of never really getting to see their parents or feeling they can never match their parents' success, all while being raised in the lap of luxury. What fascinates her is the knowledge that, though the world envies these kids, they themselves realize what a sour prize celebrity is."
By the way, I love all of these books. The End. --Robert Gray, contributing editor