Reading Toward Anti-Racism
For many of us, these might feel like the most fractured, uncertain times of our lives. And this pandemic doesn't weigh evenly on everyone. In the United States, COVID-19 is indisputably, disproportionately affecting people of color--on top of the already horrific everyday violence against people of color in the U.S., as we've been painfully reminded in the wake of the recent murders of Ahmaud Arbery in Georgia and George Floyd in Minnesota.
Many of us find ourselves casting around in collective solitude for ways to enact change: What can we do? One thing we can do: educate ourselves.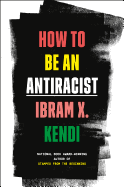 National Book Award winner Ibram X. Kendi's How to Be an Antiracist (One World, $27) is a timely and timeless way into a better understanding of how racism permeates culture and behavior. (Notably, Kendi's Antiracist Research & Policy Center has been collaborating with the COVID Tracking Project to provide data on how the virus affects people of color.) If you have children, also see Kendi's board book AntiRacist Baby, illustrated by Ashley Lukashevsky (Kokila, $8.99), which offers simple but profound lessons about how to make the world more equal. (And see here for books Kendi recommends.)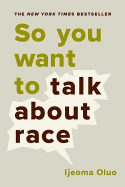 One of the most powerful ways forward is to have more informed, nuanced conversations about race, racism and white supremacy. To continue preparing for productive dialogue--and then moving toward enacting meaningful change--read the passionate, practical primer So You Want to Talk About Race by Ijeoma Oluo (Seal Press, $16.99).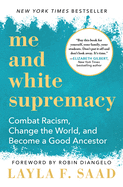 Looking further ahead, set your sights on becoming a good ancestor with the phenomenal teacher-activist-podcaster Layla F. Saad's Me and White Supremacy (Sourcebooks, $25.99). Saad lays a critical foundation for understanding functions and manifestations of white supremacy, along with invitations for deep personal reflection and lifelong practice. Anxious to get started right away? See her GoodAncestorAcademy.com. There's no time like the present. --Katie Weed, freelance writer and reviewer