Right on Time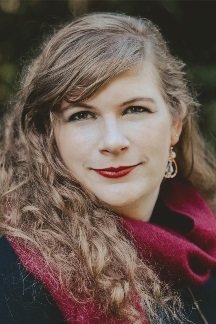 Margaret Owen
They say the expression "May you live in interesting times" is not so much a blessing as a curse. For your consideration, I'd like to offer an authorial equivalent: "May your book be timely."
Launching a book can be a cause of hair loss in the best of times; releasing the end of a series can be even more stressful than that. Now imagine your book is set against an outbreak of a deadly plague that is first downplayed by an opulent demagogue, then weaponized against historically oppressed people through misinformation as the persecuted are pushing for massive institutional change.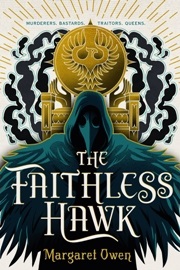 As you may have guessed, this has led to some very interesting interview questions. Usually we're splitting the difference between, "When did you say you wrote this?" (mostly August 2018) and, "Okay, now tell me the winning lotto numbers." (I cannot.) What I can tell you is this: The Merciful Crow was written, for the most part, prior to the 2016 election. The Faithless Hawk was plotted out and written after. I've always known how the story ends, but as for how we got there...?
Well, if we've learned anything, it's that the mechanics of greed and cruelty are terribly predictable. It didn't take a crystal ball to envision how a selfish, incompetent leader would respond to a pandemic. Rather, it's the same pattern we've seen for nearly every crisis handled by the latest wannabe autocrat: deny, mishandle, lie and, finally, weaponize.
That said... for my next trick, perhaps I'll write about health-care reform. --Margaret Owen
Owen is the author of the Merciful Crow duology. The final installment, The Faithless Hawk, is now available from Holt Books for Young Readers.