Funny Florida Men
"Florida Man" has become shorthand for some of the well-publicized quirks of the Sunshine State, and there's no shortage of authors who hilariously explore the state's darker side.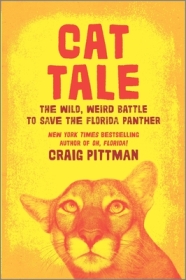 At the beginning of Cat Tale (Hanover Square, $27.99), journalist Craig Pittman warns, perhaps unnecessarily, "This being Florida, there's going to be some weirdness sprinkled into this tale." Pittman entertainingly recounts the misfortunes of Florida's official animal--endangered by over-development, ignorance and just plain stupidity--and the efforts of the Florida men and women who set out to save the Florida panther from extinction.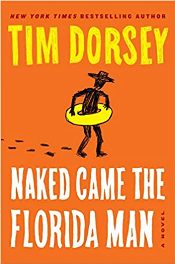 Naked Came the Florida Man (Morrow, $27.99) is the 23rd in Tim Dorsey's Serge Storms series. You don't have to read the previous books to enjoy this rollicking tour of Florida as Serge and his sidekick Colman untangle a mystery involving cemeteries, rodeos, high school football and a monster haunting a sugarcane field in their delightfully nihilistic, occasionally sociopathic style.
In 2016, journalist Kent Russell and a couple of his pals attempted to re-create the 1,000-mile walking campaign of Senator Lawton Chiles in 1970. The result is In the Land of Good Living: A Journey to the Heart of Florida (Knopf, $26.95), a chronicle of Russell's uneasy relationship with his native state, a place he calls "Hothouse America, a microcosm or synecdoche of the larger nation." Shelf Awareness's reviewer wrote: "If Hunter Thompson and Joan Didion had produced a literary offspring, a young man whose older brother was Bill Bryson, his writing might sound something like Kent Russell's."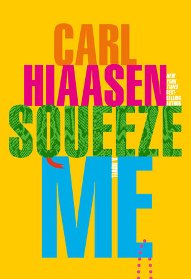 Carl Hiaasen skewers the denizens of glitzy Palm Beach--who include POTUS and FLOTUS--in Squeeze Me (Knopf, $28.95). Sex, scandals, a missing widow, a wildlife wrangler and a lot of Burmese pythons (a real thing in Florida) will have you giggling all the way to the polls to mail your ballot.