Shelf Awareness for Friday, November 9, 2012

Quotation of the Day
Books as a 'Pillar of Culture Not as a Unit of Sales'
"The biggest and most frustrating challenge with bookselling right now is that nearly everything that affects us is out of our control. There's nothing we can do about Amazon's business practices, or the Department of Justice's insane lawsuit, or the consolidation of the industry or the changes in reading technology. So we respond, adjust, adapt. We sell e-books, we carry more gift items because they have a better profit margin, we organize buy local campaigns in our communities and fight for sales tax fairness in our legislatures. We get on social media, we try different kinds of events, we create interesting displays, we sell the hell out of the books we love, but none of that reaches the boardrooms where the big decisions are made.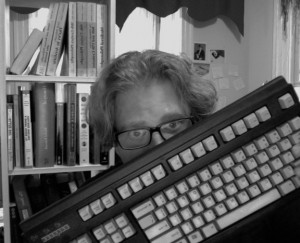 If I could get one wish from the ghost of Sylvia Beach, it's that she, or someone who cares about the inherent value of books, gets a seat in those boardrooms to advocate for readers not consumers, for books as a pillar of culture not as a unit of sales, and for bookstores as community centers not retail outlets and merchandise showrooms. And yes, I can totally see my house from the high horse I'm on right now."


News
Amazon Buy Button Disappearance: Glitch--or?

For at least a few hours last night, buy buttons for the Kindle e-book versions of a range of titles--as many as all titles by the big six publishers--disappeared. Within a few hours, the buy buttons had returned. The disappearance apparently affected only the U.S. Amazon store and only the largest publishers.

This morning the Bookseller reported that Amazon had issued this laconic statement: "The Kindle Store is experiencing a technical issue. We're working to correct it."

Last night's "technical issue" has already caused much speculation in the book world. The company often privately threatens publishers with delisting and other actions that reduce sales when it is pushing for better terms from publishers or fighting terms it doesn't like. In recent months, for example, Amazon has threatened to delist publishers that do not comply with its edict to ship expensive books one in a carton. The most famous delisting occurred in early 2010, when Amazon took down buy buttons for all Macmillan titles as a protest against Macmillan's institution of the agency model for e-books.

Interestingly, last night's technical issue comes in the wake of the Justice Department settlement over e-book pricing and the announced merger of Random House and Penguin Group--one of whose rationales cited by outsiders is a stronger bargaining position vis-à-vis major retailers.

It's no surprise that this morning some industry observers are wondering if the move last night was a legitimate technical problem, a test, a warning to publishers--or all of these things.




HMH Acquires Wiley's Cookbooks & Select Reference Titles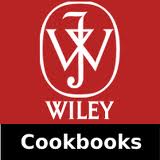 Houghton Mifflin Harcourt has acquired Wiley's culinary portfolio, along with Webster's New World Dictionary and CliffsNotes. Earlier this year, Wiley had said it was exploring the possibility of selling a number of its consumer print and digital publishing assets that no longer align with long-term strategies.

"We believe that HMH is well-positioned to provide the strategic focus required for these assets to achieve their full potential and continue to flourish," said Mark Allin, Wiley's senior v-p, professional development.

The cookbook collection includes the Betty Crocker series as well as other General Mills-branded lines; the Better Homes and Gardens line licensed from Meredith Corporation; Mark Bittman's How to Cook Everything franchise--including the culinary app for iOS; and numerous authors like Rose Levy Beranbaum, Marcus Samuelsson and Ellie Krieger.

Gary Gentel, president of HMH's trade & reference division, said the acquisition "represents an exciting growth opportunity within the culinary market. Even as digital sales increase, the print cookbook segment shows particular strength, both at HMH and within the market in general. The combination of Wiley's culinary, reference and CliffsNotes lines with our existing business will significantly strengthen HMH's market position in both the culinary and reference categories."

Natalie Chapman, v-p and publisher at Wiley, is joining HMH to manage the entire culinary program. In addition, a number of Wiley editorial, marketing, publicity and production staff will also HMH as part of the acquisition. As part of the new HMH culinary program, HMH senior executive editor Rux Martin will launch her own imprint, Rux Martin Books.



Kobo Launching in Italy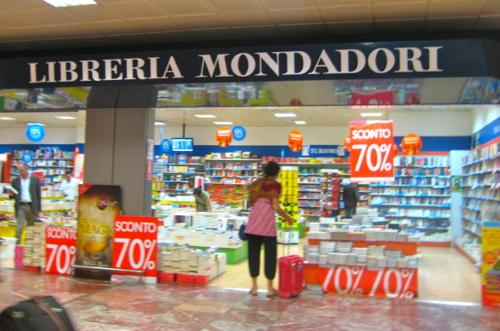 Kobo is entering the Italian market this autumn, "bolstered by a partnership with the Mondadori Group, Italy's largest book publisher and retailer," the Bookseller reported. Mondadori will sell the Kobo Touch e-reader in 400 of its stores and online for €99 (US$126), and will make 4,000 of its titles available, among a total of 30,000 Italian e-books.

"The adoption of digital books in Italy has been tremendously successful with the market valuated at almost €10 million," said Kobo CEO Mike Serbinis.

Maurio Costa, Mondadori group deputy chairman and CEO, commented: "The adoption of the Kobo platform by the Mondadori retail chain is a step towards the integration of physical retail and distribution of digital contents. We are convinced that the digital revolution is nothing but an evolution in our publishing role."



Kindles for China?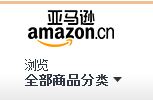 More than a year after reports surfaced regarding the possibility, Amazon may be on the verge of launching its Kindle devices in China. According to ZDNet, a QQ Tech report released yesterday cited an unnamed source close to Amazon China who "said the U.S. company may launch its Kindle e-reader and tablet in China as early as this month. Another source noted support for a Chinese language Kindle also is in the making."



Obituary Note: Josephine Haxton (Ellen Douglas)
Josephine Haxton, who wrote under the pen name Ellen Douglas and whose "stories, novels and nonfiction were set in Mississippi and dealt candidly with race relations, families and the role of women," died Wednesday, the Associated Press (via the Washington Post) reported. She was 91. Douglas was a 1973 National Book Award nominee for Apostles of Light.



Notes
Portrait of a Bookseller: Tom Lyons & NEMBF
Tom Lyons, who purchased the New England Mobile Book Fair last year, was profiled by BU Today in an article headlined "Crazy? The Man Bought a Bookstore." Now 67, he "started his latest business venture at an age when many of his colleagues have retired." He anticipates that NEMBF will turn a profit next year.


Photo by Kalman Zabarsky/BU Today
"It had been on the market for nine months and hadn't sold and that concerned me," said Lyons, who was a customer. "This place was an institution and many of the other independent bookstores in the area had disappeared. I felt that it needed to be saved."

Although he did not know much about bookselling, Lyons knew how to run a successful business: "In today's environment, you've got to run a bookstore as a business. All the independents I've talked to have said, 'Yes, we had to learn to focus on it as a business as opposed to a bookstore. You have to pay attention to the bottom line--it's dollars and cents now.' You have to buy books far more carefully. And to me that's the basic difference: being a great book seller, but not a good accountant or businessperson isn't enough anymore."

He concluded: "People ask me, 'Are you having fun?' Yes, I am having a ball. It's a hell of a ride. It really is."



Changing of the Guard for EBM at Village Books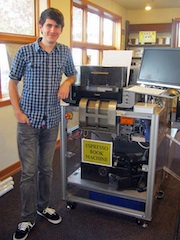 After three years as digital publishing manager at Village Books, Bellingham, Wash., Lindsey McGuirk is handing the reins to the Espresso Book Machine to Brendan Clark. Two years ago, Clark started as an intern with McGuirk and was eventually hired and has helped out printing for self-publishing authors. "He's proven himself as a savvy bookseller eager to take on challenges, so was the logical candidate to take over operations," McGuirk said.
For her part, McGuirk will continue doing online marketing for Village Books and sell on the floor although she is looking to pursue new endeavors and has started doing social media consulting for other businesses. "It's something I've been wanting to do for a while now, and I just needed to take the leap to make it happen," she said. "I was sick of hearing myself make up excuses on why I shouldn't do it."


Clay Smith Joins Kirkus Reviews as Features Editor
Clay Smith has been named features editor of Kirkus Reviews, part of the company's plan to publish more articles about writers and reading trends.
Smith was formerly literary director of the Texas Book Festival, which he joined in 2005. Before that, he was senior editor for books at the Austin Chronicle and has written for a variety of publications. He is a graduate of the Cultural Reporting and Criticism graduate program at New York University and received the Edwin Diamond Award in 2004, awarded to the best graduate and undergraduate journalism student each year at New York University.


Book Trailer of the Day: Clangings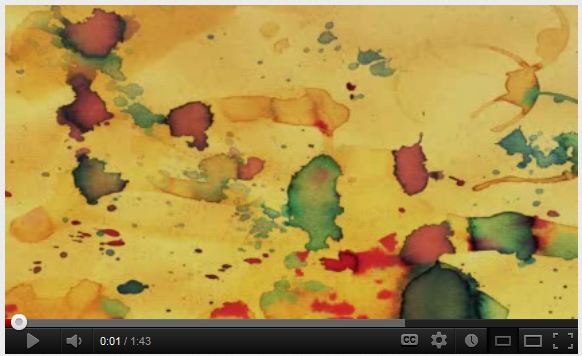 Clangings, a poetic narrative by Steven Cramer (Sarabande Books).


Media and Movies
Media Heat: David McCullough on 60 Minutes
Tomorrow on NPR's Weekend Edition: Margaret Talbot, author of The Entertainer: Movies, Magic, and My Father's Twentieth Century (Riverhead, $28.95, 9781594487064).

---

Tomorrow on MSNBC's Up with Chris Hayes: Thomas E. Ricks, author of The Generals: American Military Command from World War II to Today (Penguin Press, $32.95, 9781594204043).

---

Sunday on CBS Sunday Morning: Geoff Nunberg, author of Ascent of the A-Word: Assholism, the First Sixty Years (PublicAffairs, $25.99, 9781610391757).

---

Sunday on NPR's Weekend All Things Considered: Ray Kurzweil, author of How to Create a Mind: The Secret of Human Thought Revealed (Viking, $27.95, 9780670025299).
---
Sunday on 60 Minutes: David McCullough, author of The Greater Journey: Americans in Paris (Simon & Schuster, $20, 9781416571773).


TV: Outlander
Starz will develop Outlander, a drama series based on Diana Gabaldon's seven-book series that has sold more than 20 million copies, Deadline.com reported. Ron Moore (Battlestar Galactica) will write the adaptation, which Sony Pictures TV is behind the project, having acquired rights to the books last summer.



Books & Authors
Awards: Guardian First Book; Prix Goncourt; Prix Médicis
Finalists have been named for the £10,000 (US$15,976) Guardian First Book Award. "It's a very exciting list," said Lisa Allardice, Guardian review editor and chair of judges. "Across fiction and nonfiction, it crosses the globe and addresses many of the major issues of the day." The winner will be announced November 29. The shortlisted titles are:

The Yellow Birds by Kevin Powers
Tony Hogan Bought Me an Ice-cream Float Before He Stole My Ma by Kerry Hudson
The Art of Fielding by Chad Harbach
Sandstorm by Lindsey Hilsum
Behind the Beautiful Forevers by Katherine Boo

---

Jérôme Ferrari won France's Prix Goncourt for his novel Le Sermon sur la Chute de Rome (The Sermon on the Fall of Rome), CBC news reported. The jury praised Le Sermon as a "fine parable on contemporary hopelessness, but with a hopeful message: the end of a world doesn't have to spell the end of the world."

---

Winners of the Prix Médicis were named earlier this week, Literary Saloon reported. The French prize went to Féerie générale by Emmanuelle Pireyre; the foreign prize to Rétrospective by A.B. Yehoshua; and the essai prize to Congo by David van Reybrouck.



Book Brahmin: Peter Høeg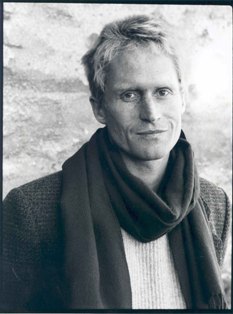 Born in Copenhagen, Denmark, Peter Høeg worked as a sailor, ballet dancer and actor before becoming a writer. He published his first novel, A History of Danish Dreams (1988), to positive reviews. However, Smilla's Sense of Snow (1992) earned Høeg immediate and international literary celebrity. His books have been published in more than 30 countries. His newest novel, The Elephant Keepers' Children, about three siblings and how they deal with their eccentric parents, was published by Other Press on October 23, 2012.
On your nightstand now:
Gummi-Tarzan (Rubber-Tarzan) by Ole Lund Kirkegaard (to read to my four-year old son when I put him to bed).
Favorite book when you were a child:
Tarzan (not the rubber one) and the Jewels of Opar by Edgar Rice Burroughs.
Your top five authors:
The top... 500.
Books you've faked reading:
The Bible and the Koran.
Book you're an evangelist for:
The Adventures of Tintin by Hergé. His books changed and lifted the standard of storytelling in the '60s and '70s.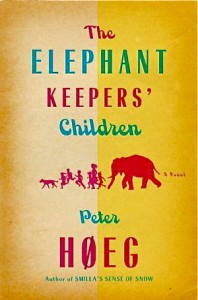 Book you've bought for the cover:
Rembrandt's Whore. I don't remember the name of the author, but it is such a good book. [Editor's note: the author is Sylvie Matton.]
Book that changed your life:
Højere bevidsthed (Higher consciousness) by Jes Bertelsen.
Favorite line from a book:
"In the moment of love the nature of mind nakedly dawns." --by one of the Karmapas, in a book published by Rangjung Yeshe Publications.
Book you most want to read again for the first time:
Any book by Jorge Luis Borges, Michael Connelly, P.O. Enquist.
Book you finished in 24 hours:
The Bourne Identity by Robert Ludlum.


Book Review
Review: My Ideal Bookshelf
My Ideal Bookshelf by Thessaly La Force, editor, illus. by Jane Mount (Little, Brown, $24.99 hardcover, 9780316200905, November 13, 2012)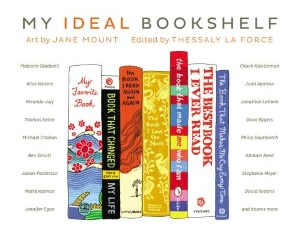 Every reader will, at some point, face the dreaded question: "What's your favorite book?" For the serious reader, the answer is often not nearly as simple or singular as the question. We love many titles equally, though for different reasons. Books educate, entertain and move us. Reading helps us to learn who we are as individuals and as a species.
In My Ideal Bookshelf, Thessaly La Force asks a variety of authors and other celebrities a somewhat less restrictive question: If you had to fill a small shelf with the books that represent you, which titles would you choose? Accompanied by Jane Mount's charmingly colorful drawings of each participant's shelf, the essays are alphabetized by each participant's last name--in true librarian- or bookseller-approved fashion.
La Force selected a diverse group of participants. In addition to popular authors such as Stephanie Meyer, Malcolm Gladwell and James Patterson, she solicited responses from skateboarder Tony Hawk, French Laundry chef Thomas Keller and New Yorker music critic Sasha Frere-Jones. The contents of each ideal bookshelf vary accordingly: James Franco divulges his love of Faulkner's As I Lay Dying for the insight into character it provided him as a teenager; Rosanne Cash reminisces about realizing her passion for social justice through reading Anne Frank at the same age.
There is no shortage of classics such as Macbeth or Moby Dick among people's picks, but the beauty of the cumulative library lies in the less expected titles. Readers are as likely to find Art Spiegelman's graphic novel Maus adorning a shelf as they are to find The Tempest, or to run across travel guides, historical accounts, Dr. Seuss, memoirs or cookbooks. Providing reading suggestions from and for every walk of life, My Ideal Bookshelf is a perfect gift for avid and reluctant readers alike--a celebration of the depth and breadth of the written word's shaping of our lives that will guide readers to new favorites while simultaneously causing them to think about their own ideal bookshelves. --Jaclyn Fulwood
Shelf Talker: Charmingly colorful drawings accompany a collection of essays exploring the books that most influenced a diverse set of authors and other famous readers.


Deeper Understanding
Robert Gray: The Way We Read Now--A Snapshot
What are you reading? I see this question every day on Facebook, which probably says more about the virtual company I keep than the current state of book worship in the world. Still, it's nice to be asked.

Like many of you, my office is a book-stack skyline labeled--to borrow classifications from our friends at Goodreads--"to-read," "currently-reading" or "read." A snapshot of my "currently-reading" list might be seen as a portrait in miniature of the book trade. I do read for a living, after all. So here's today's snapshot. I realize it's dominated by male authors, but that's what a snapshot is--just a moment in time.

I'm nearing the end of one delightful reading journey in Dodger by Terry Pratchett (HarperCollins), and have just embarked on Robert Macfarlane's The Old Ways: A Journey on Foot (Viking). Then there's The Richard Burton Diaries, edited by Chris Williams (Yale University Press), which I tend to sip. "I am reading on average about 3 books in two days," he writes in one entry. In another: "I took Liza and Maria to school this morning and then went to the bookshop on the Via Veneto and bought some 20 or 30 paperbacks."

All of my currently-reading titles are intriguing (or I'd just drop'em), but some represent certain changes occurring in our industry. Approaching such books is rewarding and complicated, as I train one eye on the text and another on the context.

For example, Roland Merullo has chosen a small independent press (AJAR Contemporaries, an imprint of Peter Sarno's PFP Publishing) to publish Lunch with Buddha, a sequel to his popular 2007 novel, Breakfast with Buddha. I've been reading an advance copy, and it's a pleasure renewing my acquaintance with Volya Rinpoche, Otto Ringling, et al.


The connection between Merullo and Sarno goes back to their childhood days in Revere, Mass. For this project, they're teaming up on every aspect of the process, including fundraising through Kickstarter as well as an IPO program (more than a dozen investors will each receive a one-time 10% return on their money once the book sells its 10,000 copies).

"We're determined not merely to do everything the big publishers do, but to do it better and faster and at a lower cost," Merullo said. "Peter and I have been working from breakfast until midnight every day for months now. Our skills complement each other well: Peter's a detail person, and I'm out in space half the time. He knows the world of computers inside and out, and I can barely send an e-mail. He and his small staff are as devoted to this novel as I am, and after 22 years of putting out books with the publishing giants, I find that immensely refreshing."

Author Jon Clinch (Finn, Kings of the Earth) is also striking out on his own for his next novel, The Thief of Auschwitz (Unmediated Ink, January 15). "Artists are combative by nature," I read yesterday morning in the ARC of his book. The same character, Max, also says this: "To save yourself with your own two hands. That's art."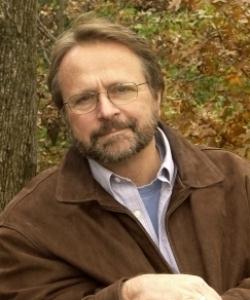 Art and hard work. With an extensive background in advertising, Clinch is prepared for the challenge ahead. He told the Washington Post last month that "everywhere I go these days, I see things that remind me that I'm doing the right thing. Yesterday, I was out for a bike ride here in Vermont, and right up the road, we have the Long Trail Brewery. It occurred to me that I'm kind of like a micro brewer of publishing. Big publishers are good at certain kinds of things that have to do with mass audience and big trends and so on, and it's like big brewing. I'm the little guy who can turn out something that maybe isn't for everybody, and that's okay."

I'm also reading Close Is Fine, a damn good story collection by Eliot Treichel (Ooligan Press). Describing itself as "a general trade publisher rooted in the rich literary tradition of the Pacific Northwest," Ooligan, which is affiliated with Portland State University, is a teaching press "staffed by students pursuing master's degrees in an apprenticeship program under the guidance of a core faculty of publishing professionals." And, I would add, publishing quality fiction.

"Send the book out, and let it take its chance," Mr. Alf advised Lady Carbury in Anthony Trollope's The Way We Live Now. Her novel's title was The Wheel of Fortune. While it requires much more than luck to publish a successful book the way we read now, there are also more options available to the players. Picture that.--Robert Gray, contributing editor (column archives available at Fresh Eyes Now).