Book People 'All Speak the Same Language'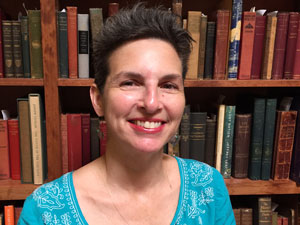 "In Frankfurt, I began to understand that the role the bookstore plays in each of our communities is the same around the world. This universality was validated as I visited bookstores in other cities during my trip. In Paris, Frankfurt, and Berlin, shops of different sizes, specialties, and styles reflected their environment, and all were busy. In Paris, Shakespeare and Company even had a velvet rope to regulate the line of people waiting for admittance.
"Returning home and sorting through business cards, notes, and book recommendations written on bar napkins, I realized that although I had so many new experiences as a Bookselling Without Borders fellow, I was always engaged and at ease among these book people from so many countries. In a sense, we all speak the same language."
---

---