Man Booker Prize Has New Sponsor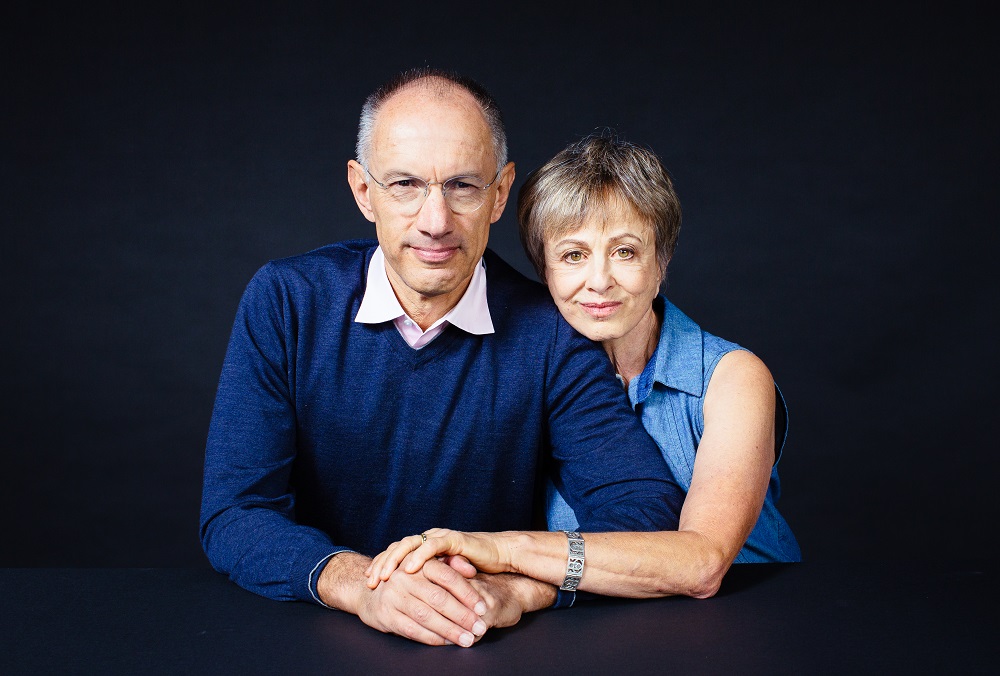 Sir Michael Moritz and Harriet Heyman
The Man Booker Prize has a new sponsor: Crankstart, the charitable foundation of Sir Michael Moritz and his wife, Harriet Heyman. Effective June 1, Crankstart will replace the Man Group, which has supported the prize for 18 years and announced early this year that it would no longer sponsor the prize, the most prestigious book prize in the English-speaking world.
Happily the prize will not be known as the Crankstart Booker but will revert to its original name: the main prize will be called the Booker Prize and the prize for literature in translation will become the International Booker Prize. Crankstart will be the exclusive sponsor for five years, with an option to renew for another five years.
Helena Kennedy, chair of the Booker trustees, commented: "We are thrilled that the Booker Prizes have found such marvellous philanthropic supporters in Crankstart, whose founders share our vision and values. With its support, we look forward to developing initiatives for the Booker to reach new audiences of every generation and background around the world."
Moritz is a British-born venture capitalist and a longtime partner at Sequoia Capital; he lives in San Francisco and is the author of The Little Kingdom: The Private Story of Apple Computer (which also appeared in a revised, updated version as Return to the Little Kingdom: How Apple and Steve Jobs Changed the World) and co-author of Going for Broke: Lee Iacocca's Battle to Save Chrysler and Leading. He is also a former staff writer at Time.
Heyman is a former journalist with the New York Times and Life and is the author of Private Acts: The Acrobat Sublime and the novel Between Two Rains.
The couple founded Crankstart in 2000 to support "the forgotten, the dispossessed, the unfortunate, the oppressed and causes where some help makes all the difference." It has provided scholarships for students from low-income families at a variety of schools, as well as gifts to the ACLU, to programs for the homeless in the Bay Area and to arts and journalistic organizations.
In the official announcement, Moritz said, "Neither of us can imagine a day where we don't spend time reading a book. The Booker Prizes are ways of spreading the word about the insights, discoveries, pleasures and joy that spring from great fiction.
"These days I'm a global traveller but, just like the Booker, I was born in Britain and before coming to America was reared on English literature. Harriet and I feel fortunate to be able to support prizes that together celebrate the best fiction in the world."
---

---